February 1, 2022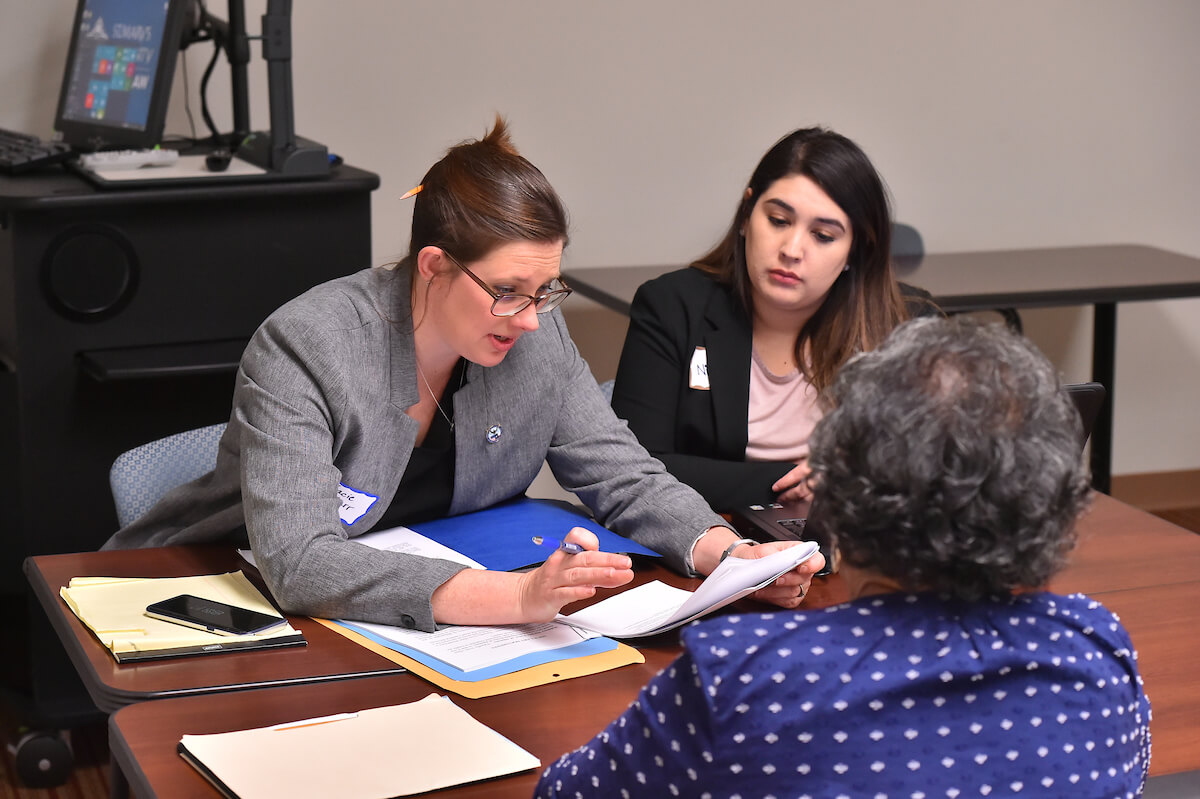 The St. Mary's University School of Law was one of 99 law schools that responded to the U.S. Attorney General's Call to Action to the Legal Profession to address the housing and eviction crisis.
With the assistance of Texas RioGrande Legal Aid (TRLA), the San Antonio Legal Assistance Association (SALSA) and the University of Texas School of Law, St. Mary's Law created a Housing Hotline to provide tenants with pertinent, up-to-date eviction information.
Since June 2020, the hotline fielded calls from more than 1,833 residents, providing legal advice and referrals to financial counseling centers, rental assistance programs and area legal aid organizations. The law school's Consumer Protection Clinic runs the hotline during the academic year and is one of the providers offering representation in eviction court.
Additionally, law students have provided pro bono assistance to TRLA and SALSA in eviction defense, rent relief applications, court observation and distributing information at apartment complexes about tenants' rights.
"The St. Mary's Consumer Protection Clinic and its Pro Bono Program have devoted thousands of hours to preventing evictions during the COVID-19 pandemic," said Genevieve Hébert Fajardo, Clinical Professor of Law. "We are proud to heed the U.S. Attorney General's Call to Action to the Legal Profession, dedicating our Consumer Protection Clinic to full-time eviction and foreclosure prevention, and focusing our pro bono efforts on eviction defense, rental assistance applications and court observations."
The call to action is part of the U.S. presidential administration's approach to helping millions of families keep up with rent payments and remain in their homes. These efforts — along with the distribution of $25-30 billion distributed to more than 3 million households through the American Rescue Plan Emergency Rental Assistance program by the end of 2021 — has led to increased access to counsel and eviction diversion in jurisdictions across the country and kept eviction filing rates below 60% of averages in a typical year.
"Five months ago, I asked the legal community to answer the call to help Americans facing eviction. Law students and lawyers from across the country stepped up to take on cases, and assisted their clients and communities at a time when our country needed it the most," said U.S. Attorney General Merrick Garland in a White House press release issued Friday.
In just a few months, law students across the country dedicated nearly 81,000 hours providing legal assistance to households and communities across the country.
"We could not be more inspired that so many dedicated law students and clinical legal programs have risen to the call to provide legal services to hard-pressed families at risk of, too often, devastating evictions," said Gene Sperling, Senior Advisor to the President and American Rescue Plan Coordinator, in the White House release.