October 4, 2022
St. Mary's University will host the annual event from Oct. 11 through Oct. 13
The St. Mary's University Greehey School of Business is prepared to showcase their redesigned Business Week event, now known as the Business Week Experience, starting Tuesday, Oct. 11, and continuing through Thursday, Oct. 13. The event will draw together business and civic leaders with students to share thoughts on the theme of Vocations and Careers: Self-Reflections from Business Leaders in Pursuit of Meaning and Purpose.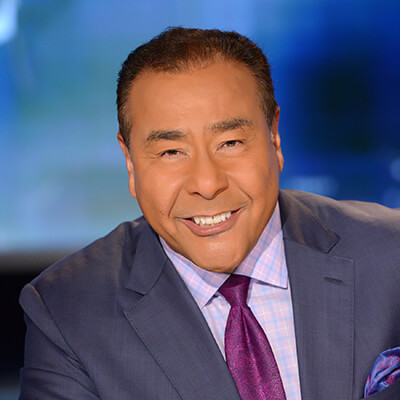 The event will include in-person keynote lectures, moderated panels and workshops. The event is free and open to the public unless otherwise noted. Those who would like to attend the open events can visit the Business Week Experience webpage for the full schedule.
This year's theme allows business professionals to address the economy as business leaders and employees continue to navigate the COVID-19 pandemic.
"According to the U.S. Bureau of Labor Statistics, more than 47 million Americans quit their jobs in 2021," said Rowena Ortiz-Walters, Ph.D., Dean of the Greqehey School of Business and Professor of Management. "As more and more people struggle with finding meaning in their careers, students will learn insights from accomplished professionals."
The Business Week Experience events of note that are open to the public include:
La Quinta Keynote Speaker John Quiñones (B.A. '74), journalist, broadcaster and host, will speak on the topic From ABC News to What Would You Do? — A Journey of Finding Meaning and Purpose in my Career — 9:45 to 11 a.m. in the University Center, Conference Room A
Lynette Aguilar (B.B.A. '03, M.B.A '05), vice president and general manager, AT&T North Texas Region, will discuss Diversity, Equality and Inclusion: Defining Purpose as a Latina in Technology — 11:10 a.m. to 12:25 p.m. in the University Center, Conference Room A
Jim Perschbach, president and CEO of Port San Antonio, will discuss Tech Port: Connection San Antonio with a World of Opportunities — 9:20 to 10:35 a.m. in the University Center, Conference Room A
Kiolbassa Provision Company's Michael Kiolbassa, CEO; Tabatha Barnes, senior director of quality assurance, research and development, and environmental heath and safety; and Francisco Perez, senior director of operations, will lead a panel on Return on Culture: Contributions of Meaning and Purpose at the Workplace — 10:45 a.m. to noon in the University Center, Conference Room A
Alicia Cordoba, D.M.A., President of Aquinas College, will discuss Faith's Impact on Meaning and Purpose at Work: A President's Perspective — 9:45 to 11 a.m. in the University Center, Conference Room A
An Esports Competition moderated by St. Mary's University's Esports Head Coach, Kaitlin Teniente — 11:30 a.m. to 3 p.m. in the Albert B. Alkek Business Building Atrium