December 6, 2021
Tickets will be required for all guests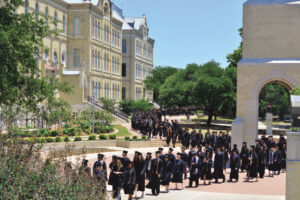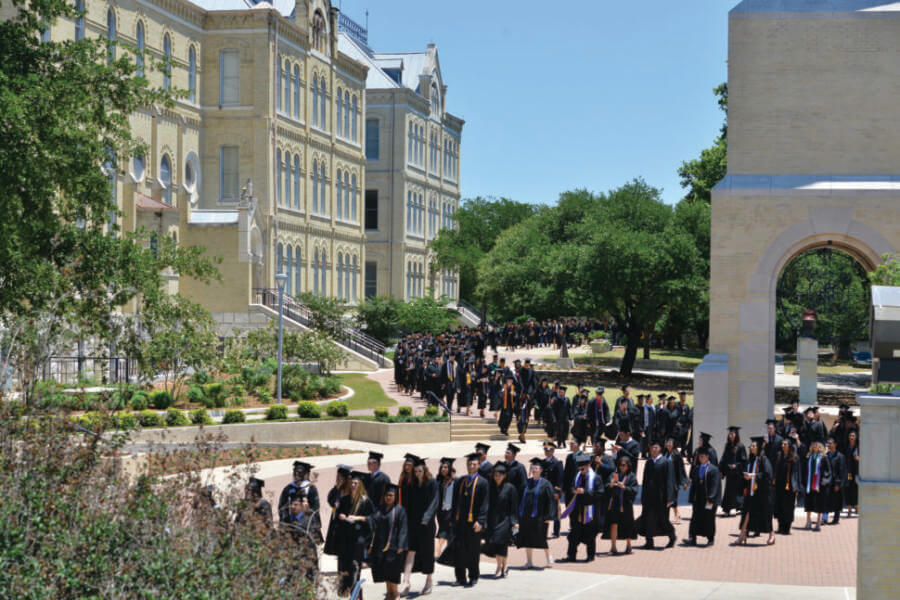 St. Mary's University will honor the accomplishments of its 271 new graduates with in-person Commencement ceremonies this month. 
Due to limited seating, tickets will be required for all guests. All guests must adhere to the face mask policy when on campus.
St. Mary's University Fall Commencement: 
On Saturday, Dec. 11, the University ceremony will celebrate the achievements of 221 new graduates, including 120 receiving bachelor's degrees, 96 receiving master's degrees and five receiving doctoral degrees.
George Hernandez Jr. (B.A. '74), J.D., president and CEO, University Health System, will be the commencement speaker. The University Health System operates 28 primary, specialty and preventive health care centers throughout Bexar County, as well as University Hospital.
Hernandez, who is a St. Mary's University Trustee, will also be honored with the Living the Chaminade Legacy Award for leadership at the University Health System and its work in vaccinating citizens of South Texas. The award recognizes the contributions of Blessed William Joseph Chaminade, the founder of the Society of Mary (the Marianists), as demonstrated by an equally passionate individual whose beliefs and actions reflect the Marianist mission of academic excellence, ethical commitment, servant leadership and community building. The University president selects the recipient of this award, which is open to anyone within or connected to the University community. 
School of Law Fall Commencement: 
On Wednesday, Dec. 15, St. Mary's Law will celebrate the accomplishments of 50 School of Law students. Though grades will not be finalized until January, the ceremony will honor 22 receiving their Master of Jurisprudence (M.Jur.), 22 receiving their Doctor of Jurisprudence (J.D.) and six students receiving their Master of Laws (LL.M.).
Roy R. Barrera Sr. (J.D. '51), senior partner in Nicholas & Barrera P.C., which he co-founded in 1957, will be the law commencement speaker. Barrera took the landmark case Alcorta v. the State of Texas to the U.S. Supreme Court, was the first Hispanic to serve as Texas Secretary of State in 1968 and the first Hispanic to be president of the San Antonio Bar Association. Barrera was the 1975 recipient of the St. Mary's University Law Alumni Association's Distinguished Law Graduate Award.