July 8, 2020
St. Mary's University welcomed Leticia "Leti" Contreras (B.A. '89), as the new chair of its Board of Trustees in June.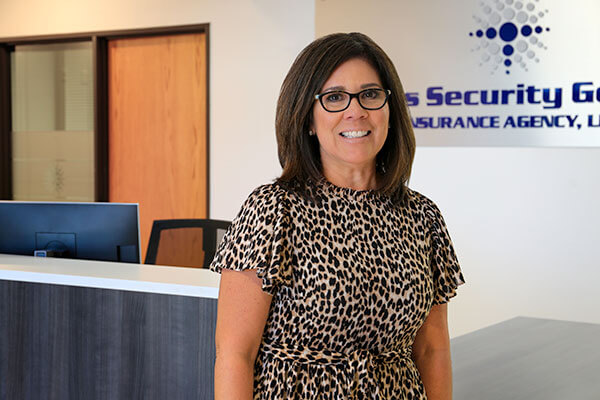 "I am highly committed to serving St. Mary's University as Chair of the Board of Trustees. I look forward to collaborating with the Board so that together we continue to positively transform the University for future generations," said Contreras, who is executive vice president of Texas Security General Insurance Agency LLC.
"During these unprecedented times that we are experiencing together, our goal as a Board must be to ensure the sustainability of St. Mary's with continued emphasis on our mission as a Catholic and Marianist University and a deep reliance on our faith," Contreras said.
Contreras is the first woman to serve as chair in the history of the University's governing boards.
In 2017, Leti Contreras and her husband, Tom Contreras (B.B.A. '88), established the Contreras Family Executive in Residence and the Risk Management Student Success Fund in the Greehey School of Business. The couple also funded the construction of The Pub at St. Mary's and the Contreras Family Terrace and provided funding to assist the Rattler Golf Team.
Their company provided a startup fund for Rattler Enterprises, a student-led business also based in the School of Business. Their children, Christopher Contreras (B.B.A. '14) and Kelly Contreras (B.B.A. '18) were accomplished athletes while attending St. Mary's University.
In addition to five new trustees joining the board, John Vaught (J.D. '78), retired senior counsel, Wheeler Trigg O'Donnell, LLP, joined Christopher "Chris" Martinez (B.B.A. '00), president, Central Electric Enterprises & Co., as a Vice Chair of the Board.
"These new leaders and additions to our Board of Trustees will enable the St. Mary's University community to unite behind our one purpose — to continue our Catholic and Marianist mission for future generations," said President Thomas Mengler, J.D.
Additional information on new Trustees:
Leland T. Blank, P.E. (B.S. '67), Dean Emeritus, American University of Sharjah, UAE; Professor Emeritus, Texas A&M University
Sara E. Dysart (B.A. '74, J.D. '81), attorney
Steven M. Peña Sr. (J.D. '94), attorney and shareholder, Davidson Troilo Ream & Garza, P.C.
Katherine Resteiner (M.S. '94), chief of staff, Intel Capital, Intel Corporation
Corinne Vela-Zapata (B.B.A. '82) Alumni Association Representative, product management director, USAA