August 19, 2020
With the help of generous donors, St. Mary's University has created two professorships to help recruit and retain highly accomplished faculty in the areas of Accounting and Law, who will help propel students to academic excellence.
The University has named Mark B. Persellin, Ph.D., a faculty member of the Greehey School of Business, to the Ray and Dorothy Berend Endowed Professorship in Accounting. The University has also named Michael S. Ariens, J.D., LL.M., a faculty member of the School of Law, to the Aloysius A. Leopold Professorship of Law.
"Our alumni and friends have joined together in community spirit to establish these two professorships honoring remarkable faculty in the fields of Accounting and Law," President Thomas Mengler, J.D., said. "It only takes one professor to make a lasting positive difference in a student's trajectory. These new appointments demonstrate the lasting effect gifts can have on the faculty of the University and the generations of students they educate and mentor over the course of their careers."
These announcements build upon a series of donations from alumni and friends of the University supporting the Defining Moment Comprehensive Campaign, the largest campaign in the institution's history. In November 2019, the University celebrated having already raised $138 million two years ahead of schedule and increasing its campaign goal to $150 million.
About the Ray and Dorothy Berend Endowed Professorship in Accounting
In 2018, Ray and Dorothy Berend gave $1 million to endow the Ray and Dorothy Berend Endowed Professorship in Accounting. The couple wanted to ensure that, as faculty retire, St. Mary's University will attract and retain accomplished Accounting faculty members, who have decreased in number nationwide.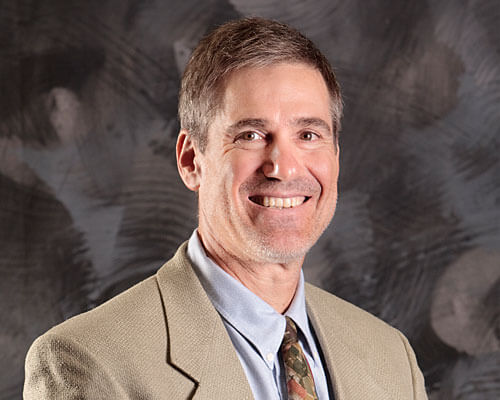 Newly appointed to this professorship, Mark B. Persellin specializes in taxation and has made many contributions to the tax field. Prior to coming to St. Mary's University in 1991, Persellin worked for Peat Marwick and Mitchell, and taught at what was then called Southwest Texas State University, Florida Atlantic University and the University of Houston. Persellin has served as the faculty adviser for the St. Mary's University Accounting Club since 1992. In 2003, Persellin established the St. Mary's Volunteer Income Tax Assistance (VITA) site, and he continues to serve as a trainer and reviewer at the site.
"Dr. Mark Persellin is a dedicated professor always challenging students to become the very best accounting professional possible," said Stephanie G. Ward, Ph.D., Interim Dean of the Greehey School of Business. "He dedicates his time not only in the classroom, but he also spends many hours mentoring students to build professional skills, cultivating internship opportunities and serving the community. He is also dedicated to the accountancy profession and continually adds to the knowledge base through his publications. Dr. Persellin is most deserving of this endowed professorship."
About the Aloysius A. Leopold Professorship of Law
Aloysius A. Leopold (J.D. '62, B.A. '70) is a beloved Professor Emeritus of Law. One hundred and one donors honored his wisdom and years teaching, which began in 1967 and impacted Texas property law for decades, by collectively giving $1 million to endow the new professorship in his honor.
The fundraising effort was led by gifts from Texas Tech University Professor of Law Gerry W. and Margaret M. Beyer, who previously worked at St. Mary's, along with Peter "Pete" E. Hosey (J.D. '79), James "Jim" H. Pearl (J.D. '70) and many more.
Michael S. Ariens has taught at St. Mary's since 1987, concentrating in the areas of constitutional law, American legal history, evidence, the American legal profession and ethics. He is the author of Lone Star Law: A Legal History of Texas, which received several awards, and is the author of several other books.
He has written a number of law review articles on a wide variety of topics. He is also engaged in research on issues of religious liberty in the United States. Ariens regularly speaks to bar associations on issues of ethics, and is often quoted on issues of constitutional law, legal ethics and governmental ethics. He served for more than 10 years as a member of the Ethics Review Board of the City of San Antonio.
"Professor Ariens is the quintessential law professor; an outstanding teacher, an impactful scholar, and a servant leader within and outside of the St. Mary's community," said School of Law Dean Patricia Roberts, J.D. "Whether he is teaching our first-year students constitutional law through a variety of innovative strategies to enhance understanding of the material as well as their reading and analytical skills; spearheading the scheduling modifications needed to ensure a safe experience for all students and faculty during the COVID-19 pandemic; or writing a book on the history of American legal ethics, Professor Ariens embodies the qualities of a law professor and member of the St. Mary's community that the Leopold Professorship is meant to honor."