September 13, 2019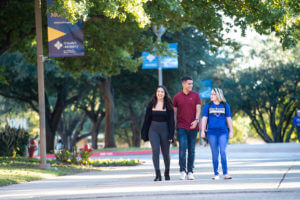 For the second year in a row, St. Mary's University ranked second in the West region in the Best Value Schools rankings by U.S. News & World Report, which this week released the 2020 edition of its annual Best Colleges guide.
This category uses a calculation that takes into account the school's academic quality (based on its U.S. News Best Colleges ranking) and several cost factors, which include the 2018-2019 net cost of attendance for a student receiving an average level of need-based financial aid. "The higher the quality of the program and the lower the cost, the better the deal," according to the publication.
St. Mary's ranking in the 2020 Best Colleges ranking rose to tie for the 10th spot out of 128 universities in the West for academic quality, especially student outcomes. The University has been included in the list of top-tier regional universities for 26 consecutive years.
U.S. News introduced a new ranking for Top Performers on Social Mobility this year to evaluate which schools best serve underrepresented students. This ranking measures how successful colleges are at "advancing social mobility by enrolling and graduating large proportions of disadvantaged students awarded with Pell Grants." Most students receiving these grants have adjusted gross family incomes under $50,000. St. Mary's tied for No. 22 in the West and ranked first in San Antonio in this analysis.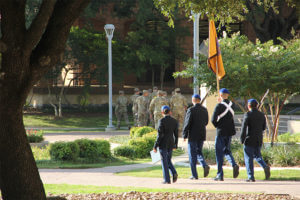 This year, St. Mary's also rose to tie 6th among the Best Colleges for Veterans in the West, which includes schools that take part in federal initiatives to aid veterans and active-duty service members in funding their education. St. Mary's University is a Yellow Ribbon School.
U.S. News also ranked the University's Engineering program.
Money Magazine also recently ranked St. Mary's the top Catholic university in the Southwest, No. 7 in Texas and No. 26 of Catholic institutions in U.S.