April 23, 2019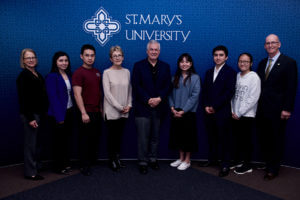 A $1 million gift from Carlos Alvarez will establish the Carlos and Malú Alvarez International Student Endowed Scholarship Fund at St. Mary's University in San Antonio. The gift will provide scholarship awards to help recruit international students who would not otherwise be able to afford higher education in the United States.
"For students who have the drive and qualifications, but who lack the resources to study abroad in the U.S., this significant donation will define a path toward a first-class St. Mary's education," said President Thomas Mengler, J.D. "We are grateful to Carlos and Malú Alvarez for giving St. Mary's the ability to share excellent educational opportunities with these future leaders and to enrich the studies of all of our students with global perspectives."
More about Carlos Alvarez
Carlos Alvarez began his professional career at Grupo Modelo — brewers of Corona — becoming export manager in 1978. Three years later, he won brewery approval to take Corona Extra to the U.S. — selling the first few cases of Corona in Austin, in the summer of 1981. This started what would become one of the most successful beer brands in contemporary beer marketing.
In 1986, Alvarez moved with his family to San Antonio and founded The Gambrinus Company, becoming a U.S. importer for Grupo Modelo, responsible for sales and marketing for the next 20 years. In 1989, he acquired the Spoetzl Brewery in Shiner. At that time, the brewery had been in decline for several years and faced serious financial difficulties. Having experienced Austin's developing consumer support for Shiner, he became convinced of the brand's potential. After investing in the brewery's facilities and in selling and marketing efforts behind its beers, Shiner today is a leading craft brewery in the U.S. with Shiner Bock as its flagship brand. Gambrinus also owns and operates the Trumer Brewery in Berkeley, California, brewer of Trumer Pils, a leading brand in the Bay Area.
He graduated from the Monterrey Institute of Technology in Monterrey, Mexico, with a degree in Biochemical Engineering. In 2015, St. Mary's University conferred Carlos Alvarez with a Doctor of Letters, honoris causa, for his business achievements and higher education contributions.
His passion for education has instilled in him a desire to attract more international students to U.S. colleges and universities, including St. Mary's.
"My previous support for international students at St. Mary's University dates back to 2005. As a result of St. Mary's fine stewardship of my previous gifts and their success in attracting international students, I was compelled to renew and increase my commitment to their efforts," Alvarez said.
"This latest gift, in the form of an endowment, will provide St. Mary's with a reliable and consistent source of funds with which to provide opportunities for international students at St. Mary's for years to come," Alvarez said.
More about St. Mary's international students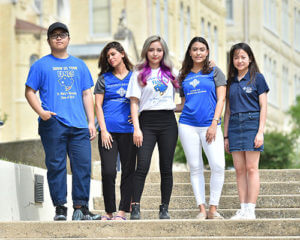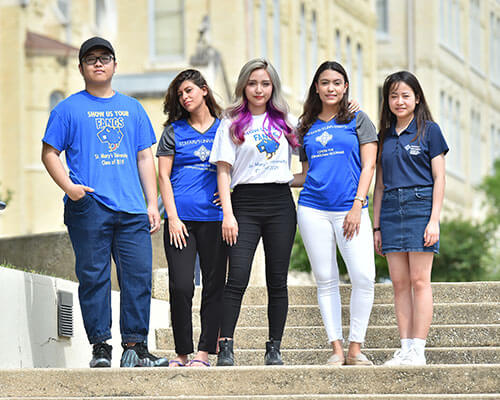 St. Mary's continually strives to provide a student experience rich with diversity, with 8 percent of students hailing from abroad. U.S. News included St. Mary's University in its 2019 list of universities in the West that enroll the most international students.
This gift marks another definitive step toward reaching the $130 million fundraising goal of The Defining Moment Comprehensive Campaign, which the University publicly launched in November 2017. As the largest campaign in the Catholic and Marianist University's history, donors have helped St. Mary's raise more than 80 percent of its goal needed to invest in future generations of students.