August 22, 2023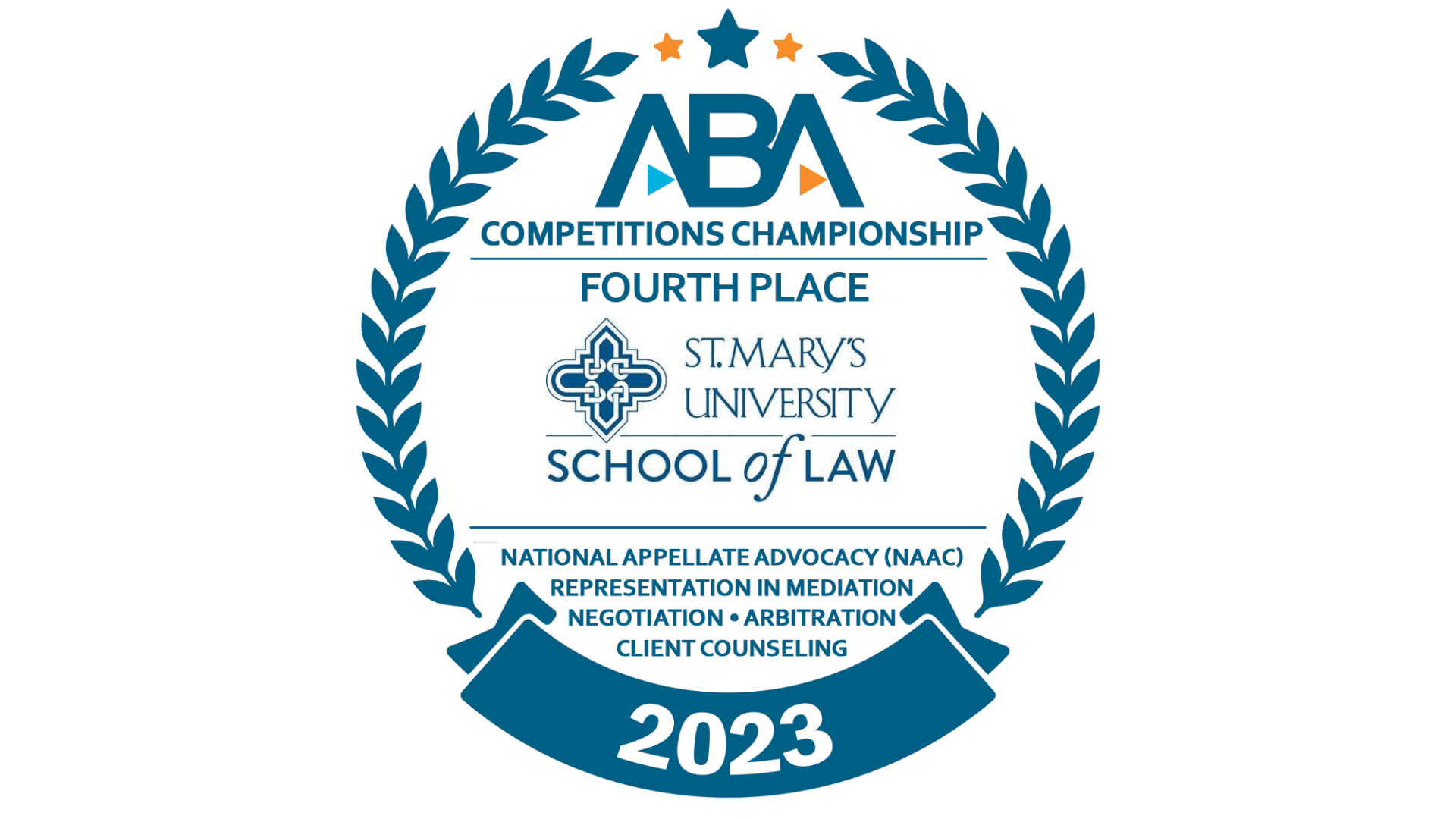 The American Bar Association has ranked the St. Mary's University School of Law Advocacy Program's National Team as fourth in the nation in the 2022-2023 ABA Competitions Championship.
The St. Mary's Law National Team prepares students to become practice-ready advocates through training and competitions against other teams nationwide.
"The ABA has created this award to recognize law schools that go above and beyond to help prepare their students for practice," said Erica M. Zepeda, program manager for the ABA, in an email notifying St. Mary's of its ranking. "Success in these competitions illustrates your school's commitment to providing a well-rounded curriculum and preparing students to become highly skilled lawyers. We are proud that the ABA competitions are an important part of the hands-on learning experiences available to your students."
The rankings were based on participation, hosting and awards earned in the competitions focusing on arbitration, negotiation, client counseling and mediation, as well as the National Appellate Advocacy Competition.
"The ABA ranking is extremely difficult because it is an annual ranking based on performance," said A.J. Bellido de Luna, J.D., St. Mary's Law Assistant Dean for Advocacy Programs and Hardy Service Professor of Law. "For the past four years, we have shown consistency in our performance by being ranked in the top 15 five times. The ABA looks at all facets of preparing students for the practice of law, ensuring competitions and rankings for dispute resolution, trial and appeals. You must do well in all areas to receive a high ranking."
The National Team brought home five national championships during 2022-2023, in addition to four regional titles and one state championship. With the 2023-2024 academic year just beginning, St. Mary's students have already won the State Moot Court Competition hosted by the Texas Young Lawyers Association and the E. Earle Zehmer National Moot Court Competition.