February 16, 2022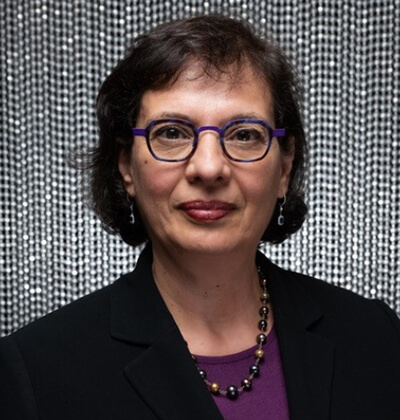 St. Mary's student-led symposium will help educate attorneys and law students in immigration law 
The St. Mary's University School of Law's student-led publication, The Scholar: St. Mary's Law Review on Race and Social Justice, will host the 2022 Immigration Symposium from 8:30 a.m. to 4:30 p.m. on Friday, Feb. 25, at San Fernando Hall, 231 West Commerce St.
Embracing the theme of Forever a Nation of Immigrants, the event will feature Sonia Nazario, Pulitzer-Prize-winning author of "Enrique's Journey" and contributing opinion writer for The New York Times.
Nazario's feature article and subsequent novel focused on Enrique, a boy from Honduras searching for his mother who immigrated to the U.S. Nazario will speak on the topic "Enrique's Journey: Traumas Immigrant Children Bring to the Courtroom and How Lawyers Can Help."
"As a proud Latina and first-generation college and law student, immigration laws and policies have personally affected my family," said Elizabeth Pliego, a third-year St. Mary's J.D. student and Symposium Editor. "It continues to dictate the lives of my family members and friends as I'm sure it continues to affect many in our own communities. I, along with others at The Scholar, strive to educate attorneys and law students alike in immigration law so they may help future clients seeking refuge in the United States."
The symposium schedule also includes:
A panel discussing the ethical implications of COVID-19 for immigration practitioners, featuring American Gateways co-executive director and attorney Edna Yang; St. Mary's Clinical Professor of Law Erica Schommer; Marisol Pérez (J.D. '00), immigration attorney, partner with De Mott, McChesney, Curtright & Armendáriz, LLP, and St. Mary's practicing faculty member; and Kathrine Russell, RAICES director of removal defense
César Cuauhtémoc García Hernández, the Gregory H. Williams Chair in Civil Rights and Civil Liberties and Law Professor at Ohio State University and author of the national bestseller, "Migrating to Prison: America's Obsession with Locking Up Immigrants"
S. Deborah Kang, Associate Professor at the University of Virginia, and Molly Roth, assistant federal public defender for the Office of the Federal Public Defender, Western District of Texas
Diana Pliego, policy associate and advocate at the National Immigration Law Center
Sunil Varghese, policy director at the International Refugee Assistance Project
Tahmina Watson, immigration attorney and founder of Watson Immigration Law
The Scholar researches and publishes scholarly articles that identify legal and social issues adversely affecting minority and vulnerable populations.
The Immigration Symposium offers six Continuing Legal Education credit hours, including one hour of ethics credit. Registration costs $115 for attorneys, $75 for government attorneys/employees and non-attorneys, and $30 for immigration volunteers and $20 for students.
This event is made possible through the sponsorship of Terry Bassham (J.D. '85) and Zulema Carrasco Bassham.