December 5, 2022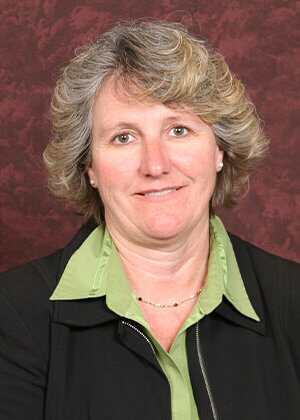 Beam currently serves as the Associate Dean of Academic Programs at Manchester University in Fort Wayne, Indiana. She has more than 25 years of higher education experience in teaching, research, faculty leadership and executive-level administration.
She has developed highly successful undergraduate, graduate and online degree programs in STEM fields and has gained recognition for her career-forward work in genomic sciences. Beam brings a rich array of experiences, an innovative mindset, the ability to work across campus and in the community, and a deep appreciation for how the School of Science, Engineering and Technology can continue to contribute to the St. Mary's mission.
Beam has earned multiple teaching awards and grants from organizations, such as the National Science Foundation, Independent Colleges of Indiana, the U.S. Department of Energy, the Talent Initiative, Project Learning Tree and others. She is a member of the Indiana Academy of Science, the American Association of Colleges of Pharmacy and the American Society for Biochemistry and Molecular Biology. She holds a Bachelor of Science in Biology/Chemistry from the University of Saint Francis in Fort Wayne and a Ph.D. in Molecular Biology from the University of Notre Dame. Beam also has a depth of experience in building nursing and other health professional programs, as well as strengthening relationships between faculty and administration and among the liberal arts and sciences disciplines.
Beam's appointment concludes a national search that brought several qualified candidates to interview with the campus community. Many from the School of Science, Engineering and Technology and across campus contributed to this search, including the search committee and its chair, Curtis White, Vice President for Information Services.
University leaders also acknowledged Ian Martines, Ph.D., for his capable leadership as the School's Interim Dean, a time marked by continued curricular development, new faculty hires, a number of lab renovations and continued success with sponsored research.