May 23, 2022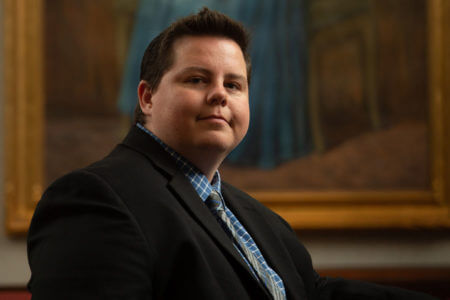 Afton Cavanaugh (J.D. '13), Assistant Dean of Law Success at the St. Mary's University School of Law, strives to equip J.D. students with the skills they need to pursue legal careers so they, in turn, can break down barriers and provide access to justice for community members.
This week, the School of Law will also host a national discussion on how legal educators can help their students succeed in their studies and careers through the Association of Academic Support Educators' 2022 conference theme — Making Waves, Breaking Barriers: Building Better Lawyers.
Cavanaugh, who helped organize the conference, said the theme recognizes that, at this moment, "We need to build lawyers equipped to navigate challenges in our current society on behalf of their clients."
The AASE Conference is the largest law school academic support-specific conference in the United States. Guests can attend sessions focused on diversity, mental health, bar preparation, academic success and online learning.
As first-time hosts, St. Mary's Law, a Hispanic-Serving Institution, has a unique opportunity to contribute to the conversation of offering holistic student support to law students, Cavanaugh said. The St. Mary's Law Success Program is unique nationally because of its use of data to create individualized feedback for students and the large number of team members dedicated to the student support process, from legal writing to bar preparation.
"We need to build lawyers equipped to navigate challenges in our current society on behalf of their clients."

Afton Cavanaugh
With attendees from more than 70 law schools registered for the conference, they will be encouraged to build a community where educators can grow by learning from each other's successes and challenges. This year's conference will also address student mental health and wellness by showing educators how to lead by example.
All of this, Cavanaugh explains, goes into building a better lawyer.
"We wanted to do that without overlooking the changing face of legal education, the world coming out of the pandemic and some of the pressing social issues that have faced our students," Cavanaugh said.
Attendees will be offered an array of wellness activities, including chair massages and a quiet room on campus with no electronics. Puzzles, coloring books, music, tea and coffee will also be available for brain breaks. Walking tours will get people moving and experiencing the historic St. Mary's campus.
The AASE Conference will begin Tuesday, May 24, and conclude Thursday, May 26. Registration will remain open during the entirety of the conference, which will be conducted both in-person and virtually. View the full schedule for more detail.