December 14, 2021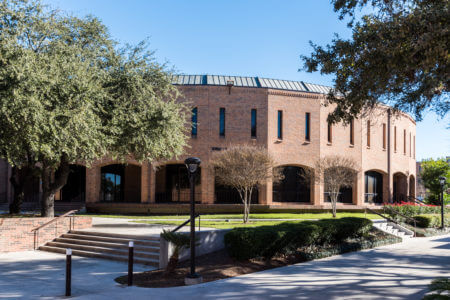 A $1.8 million gift from a donor who wishes to remain anonymous will benefit scholarships for students of the St. Mary's University School of Law.
For more than 90 years, the School of Law has educated legal leaders with a commitment to service, justice and peace. As the only law school in San Antonio and the only Catholic law school in Texas, St. Mary's Law students and alumni are serious about pursuing the mission of giving a voice to the voiceless through community service and pro bono work.
"This generous gift from one of our law alumni will make a meaningful difference in the lives of our law students as they pursue one of the most rigorous courses of study in higher education," said President Thomas Mengler, J.D. "One gift — like this donation — can have an impact beyond measure. Thank you to our donor for supporting our students as they strive toward their goals."
This new contribution is an estate gift pledge of $800,000 toward an existing endowed scholarship for law students and $1 million to create a new endowed scholarship for female law students. The School of Law enrolls about 750 students, about 57% of whom are women.
This gift contributes to the largest fundraising effort ever undertaken at St. Mary's — The Defining Moment Comprehensive Campaign launched in Fall 2017. In November 2019, the University announced it exceeded the stated goal of $130 million and extended the campaign to a $150 million goal.
"At St. Mary's Law, we teach our students how to be transformational leaders," said Patricia Roberts, J.D., Dean and Charles E. Cantú Distinguished Professor of Law. "I am so grateful to our donor for showcasing how transformational leadership can look in practice — how each of us, through our time and our treasure, can support the next generation of legal leaders."