June 11, 2020
Thomas M. Mengler, J.D., President of St. Mary's University joined as one of four new members appointed to serve on the National Review Board (NRB) by Archbishop José H. Gomez of Los Angeles, president of the U.S. Conference of Catholic Bishops (USCCB).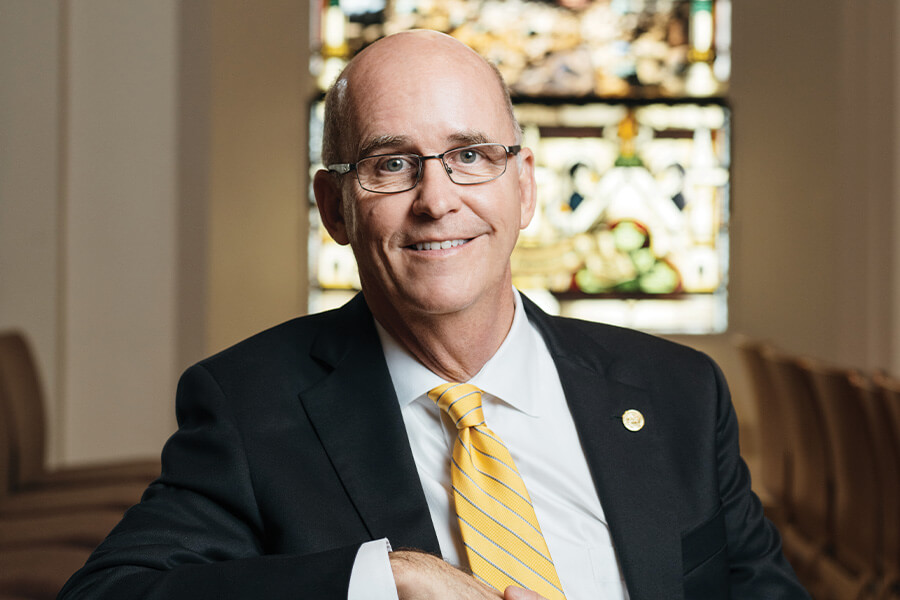 The NRB advises the bishops' Committee on the Protection of Children and Young People and was established as part of the Charter for Protection of Children and Young People, a comprehensive set of procedures established and adopted by the U.S. bishops in 2002 to address allegations of sexual abuse of minors by Catholic clergy.
"The National Review Board plays a vital role as a consultative body assisting the bishops in ensuring the complete implementation and accountability of the Charter for the Protection of Children and Young People," said Gomez in his letter to the newly appointed members. "As it states, 'The whole Church, especially the laity, at both the diocesan and national levels, needs to be engaged in maintaining safe environments in the Church for children and young people.' "
The three additional new members include:
Vivian M. Akel, a retired clinical social worker who holds the volunteer position of safe environment coordinator for the Maronite Eparchy of Saint Maron of Brooklyn
James Bogner, a retired senior executive special agent of the Federal Bureau of Investigation
Steven Jubera, an assistant district attorney for Mississippi's 17th Judicial District
Mengler holds a J.D. from the University of Texas School of Law. Before becoming president of St. Mary's, he served as dean of two law schools: the University of Illinois at Urbana-Champaign and the University of St. Thomas in Minnesota. He has served Catholic higher education as a member and, between 2018 to 2020, as chair of the board of directors of the Association of Catholic Colleges and Universities. In that role, Mengler also served in 2018 as a member of the Higher Education Working Group for the USCCB's Committee on Higher Education. Previously, he served on the board of directors of Catholic Charities of San Antonio and as co-chair of the Lay Commission on Clergy Sexual Abuse of Minors in the Archdiocese of San Antonio. He and his wife have four adult children.