February 12, 2019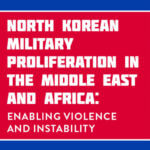 The public is invited to join a lecture on "North Korean Military Proliferation in the Middle East and Africa: Enabling Violence and Instability."
Who: Bruce E. Bechtol Jr., Ph.D., Professor of Political Science at Angelo State University will present featured content from his book, North Korean Military Proliferation in the Middle East and Africa: Enabling Violence and Instability, which discusses topics such as relevant North Korean military capabilities, how North Korea skirts its sanctions, how the country's activities can best be contained and more.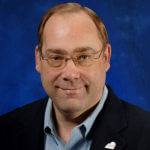 When: Tuesday, Feb. 19, 7-9 p.m.
Where: St. Mary's University, University Center, Conference Room A
Why now: North Korean leader Kim Jong Un is slated to meet with President Donald Trump in Vietnam at a second summit on Feb. 27-28.
Additional information: A Q&A session and book signing will follow the presentation. Limited copies of Bechtol's book will be available for purchase. The St. Mary's University Department of International Relations is sponsoring the lecture in partnership with the World Affairs Council of San Antonio.