April 3, 2019
St. Mary's elevates former School of Humanities and Social Sciences with strategic plan, name change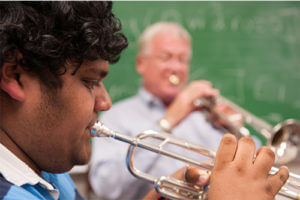 St. Mary's University announced today a new strategic plan to reshape the education that undergraduate, graduate and certificate students across the campus receive from the beginning in the arts, humanities and social sciences.
The plan, drawing on the latest in educational research, increases emphasis on high-impact educational practices intended to heighten educational experiences and expand career opportunities by thrusting students in the middle of intense learning experiences, promoting community-supportive research and embracing diversity.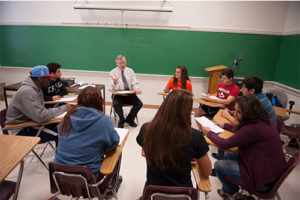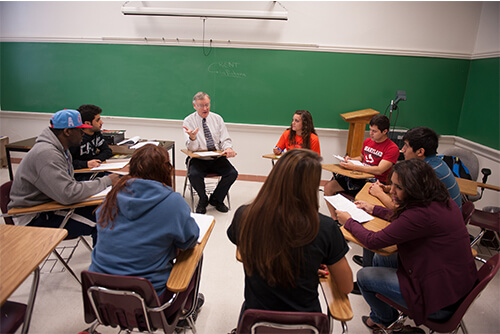 Created after an inclusive year-long process, the plan "is intentionally designed to prepare all students and to advance our communities by engaging some of the best thinking in higher education, to ensure our students are prepared as servant leaders in the Marianist tradition, and are ready to compete ethically and effectively on a global scale," said Christopher Frost, Ph.D., Dean of the College.
The College encompasses 27 undergraduate majors, 11 master's and doctoral programs, as well as minors and certificate programs. The College, which includes nearly 1,200 students, is significantly larger than the other three Schools. This breadth and depth of offerings and the primary role in delivering the St. Mary's University Core Curriculum, led the University to conclude it more appropriately fits the structure of a College than a School.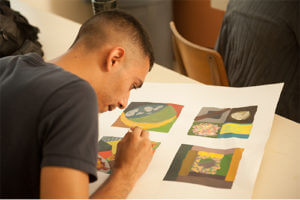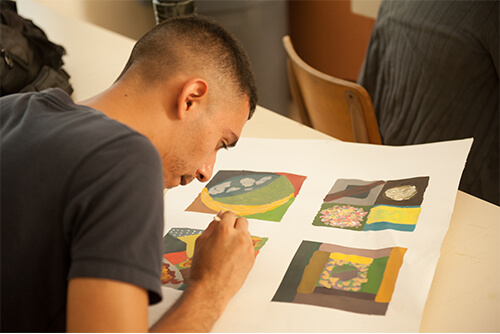 To build on those offerings, the College's new strategic plan is "placing much greater emphasis on study abroad, undergraduate research, internships, interdisciplinary seminars, service learning — means to intensify the educational experience, personalize it to student needs and interests, and connect to the global challenge," said Frost, emphasizing that some students are writing and publishing original research as early as their first semester on campus.
"St. Mary's is committed to graduating students who will define the future of our city, nation and world," said President Thomas Mengler, J.D. "This latest evolution of our approach to the arts, humanities and social sciences stems from our longstanding commitment to the liberal arts — rooted in Catholic tradition — as the primary tool through which we help our students create lives as transformational leaders."
More about the strategic plan
The common theme is to plant students in the middle of intense learning by:
Integrating high-impact practices across the curriculum, especially by way of undergraduate research, field research opportunities and study abroad
Breaking down disciplinary silos to enable inquiry-based research, which focuses on solving real-life problems
Focusing graduate students on research that improves prospects for the community, the region, the nation and the world
Positioning the College as a hub for systems change by developing high-quality, applied research and by creating new opportunities that change lives and communities for the better