May 16, 2018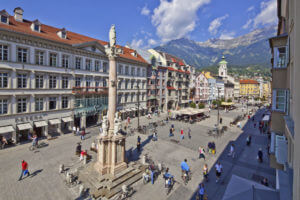 The St. Mary's University School of Law has joined forces with the University of Dayton School of Law to offer Dayton Law students summer study law abroad experiences on two continents.
"I am very excited that the two Marianist law schools are now collaborating to provide outstanding foreign legal experiences to our students," said Stephen M. Sheppard, J.S.D., Dean of St. Mary's Law. "Sharing a single mission of justice in the global setting makes great sense for Dayton and St. Mary's."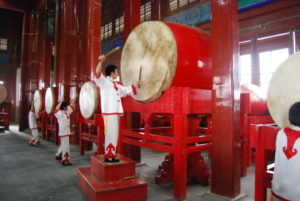 "We are proud to be joining St. Mary's, our sister Marianist law school, as cosponsors of its two storied study abroad programs in Innsbruck, Austria, and Beijing, China," said Andrew J. Strauss, Dean of the University of Dayton School of Law. "As the world becomes more globalized, the ability to understand foreign and international law firsthand is becoming increasingly important."
Studying law in Austria and China
Through St. Mary's Law's summer programs, Dayton Law students can pursue a greater understanding of legal issues important in other parts of the world.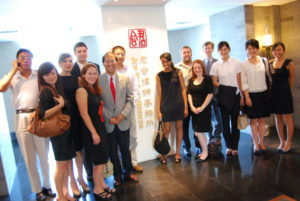 "It's difficult to overstate how transformative a study abroad experience can be, even for students who have traveled abroad before," said Dalindyebo Shabalala, Ph.D., Assistant Professor and Dayton Law's Summer Programs Coordinator. "The intensity and immersion can open up unforeseen personal and career possibilities."
In the Institute on Chinese Law and Business Summer Program, Dayton Law students may join with law students from St. Mary's and elsewhere to learn about the practical realities of doing business in China, as well as the dispute resolution mechanisms that play a large role in enforcing private agreements between enterprises in China and the United States.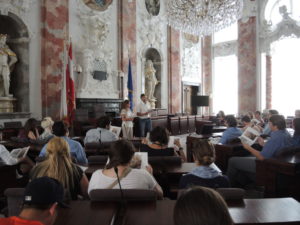 In Innsbruck, students will be able to visit local government offices and the state seat of government, and sit in on guest lectures presented by European professors and scholars traveling abroad. Classes are scheduled to allow students time to travel on weekends to such destinations as Rome, Paris, the French Riviera, Venice, Vienna, Zurich, Munich, Prague and Budapest.
"St. Mary's Law began its Innsbruck, Austria, program more than three decades ago, its China program more than a decade ago and has recently revived its Mexico program as part of a highly focused global outreach to prepare our students for the future practice of law," Sheppard said. "As the world becomes more and more interconnected, it is vital that lawyers have the skills to represent people across national boundaries. No study at home can offer the same value in this preparation that is inherent in study abroad programs in these complex comparative legal concepts."