September 19, 2018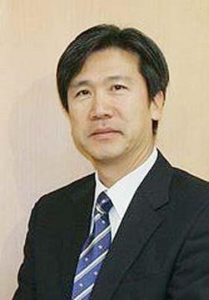 The St. Mary's University Greehey School of Business will kick off its 2018 Asia Community Lecture Series on Wednesday, Sept. 19, with a lecture by Hyung Gil Kim, Consul General of the Republic of Korea in Houston.
The event will being with a reception at 6 p.m. in the Albert B. Alkek Business Building, Atrium, and continue with a lecture at 6:30 p.m. titled, "Korea-US Relationships and Korean Peninsula." The lecture is free and open to the public.
The Consul General was previously the Dean of Education and Training at the Korea National Diplomatic Academy and his diplomatic posts have included Japan, Poland, Belgium and South Africa.
The lecture series will continue with a visit from Sophia Lee, a student at Vanderbilt University and a contributor to the book "Because you love to hate me: 13 Tales of Villainy," which made the New York Times bestselling list for Young Adult Hardcover in 2017. Lee is also a social media maven who operates the book reviewing YouTube channel The Book Basement. Lee will visit St. Mary's on Wednesday, Oct. 3, at 6 p.m. in the Albert B. Alkek Business Building, Room 102.
On Wednesday, Nov. 7, Claudio Jung, a baritone and professor of Kookmin University in Seoul, will visit St. Mary's. Jung, who has previously performed at Carnegie Hall in New York, will perform an operatic concert with accompaniment by a pianist.
"To become global leaders, students need to improve their cultural literacy to be able to collaborate with people with different cultural backgrounds," said Seongbae Lim, Ph.D., Chair of Department of Finance and Quantitative Management, Professor of Information Systems Management and organizer of the lecture series.
"This lecture series is designed to raise students' understanding about Asia in many aspects," Lim said. "Furthermore, the series of lectures is also expected to motivate students to figure out common goals across cultures, such as sustainable development goals, and address common problems," said Lim, adding that preparing for an aging society is one such common problem.
"Eventually, students will develop their own ideas for achieving the common goals and overcoming the common problems."