September 26, 2017
The St. Mary's University Law Alumni Association will honor three graduates – The Hon. David A. Ezra (J.D. '72), George H. Spencer Jr. (J.D. '77) and Emmanuel Garcia (J.D. '11) – at its annual Distinguished Law Graduate Dinner.
The event, which will also celebrate the School of Law's 90th anniversary in 2017, will be held at 7 p.m. Friday, Sept. 29, at the Grand Hyatt San Antonio. The Association hosts the event to fund scholarships and student services.
Distinguished Law Graduates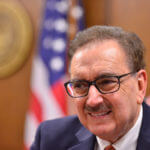 Ezra is currently serving as senior judge for the United States District Court for the Western District of Texas, San Antonio Division. He was appointed to the United States District Court for the District of Hawaii in 1988, becoming the youngest federal judge in Hawaii history. He is the only judge from St. Mary's to be elected a member of the Judicial Conference of the United States.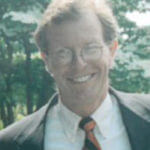 Spencer is a shareholder at Clemens & Spencer, a Professional Corporation, and has practiced there since 1978. He has served on many civic and charitable boards, including Morningside Ministries.
Distinguished Young Alumnus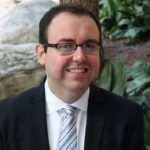 Garcia, who also holds a Master of Laws, is assistant chief counsel for the Department of Homeland Security, as well as an adjunct professor for the School of Law and Our Lady of the Lake University.