November 11, 2016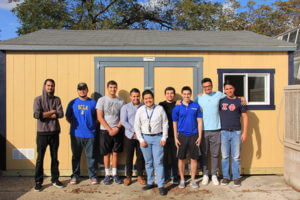 Mark your calendars for June 2017: St. Mary's University students will be off to the races — off-road vehicle races, that is.
This past September, six Mechanical Engineering students and one Engineering Management student began work on the Rattler Racing project: building a car that will look something like a dune buggy. The car is scheduled to be raced by student drivers at the Baja SAE (Society of Automotive Engineers) competitions next summer in Illinois.
According to their website, the "object of the competition is to provide SAE student members with a challenging project that involves the design, planning and manufacturing tasks found when introducing a new product to the consumer industrial market."
Rattler Racing, led by Juan Ocampo, Ph.D., Assistant Professor of Mechanical Engineering, and supported by the SET Dean's Fund for Excellence, is the first project of its kind at St. Mary's.
"We started this from ground zero, and we are planning to have our first prototype in early May 2017," Ocampo said. "I'm excited about this project. Our students will be exposed to the design and construction of different mechanical and electrical systems."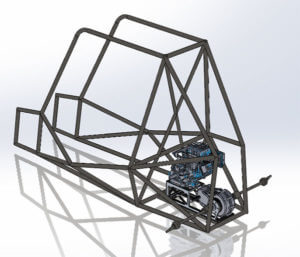 Ocampo noted that as development continues, students of all majors will be needed to propel Rattler Racing forward.
"We will need students at all levels to keep this running, such as Business and Economics majors to make a business case for Rattler Racing, and Art Education and Communication Studies majors to help with advertising and attracting donors. For every major, we have a task in our racing car."