September 17, 2015
Susan Oxley, Ph.D., Chair and Associate Professor of Chemistry, and David Turner, Ph.D., Assistant Professor of Environmental Science, have received a $224,409 grant from the National Science Foundation.
Their proposal to the NSF, titled "Developing, Implementing, and Studying an Urban Field-Based Course to Improve Learning Outcomes in Undergraduate STEM Disciplines," will help unite their respective programs at St. Mary's University.
"The NSF grant is important in that it will support developing a joint environmental chemistry curriculum that will help foster a stronger connection between our two programs," Turner said. "Chemistry and Environmental Science students will be involved in a yearlong, hands-on learning experience that will enable them to apply what they learn in the classroom in a real-world setting."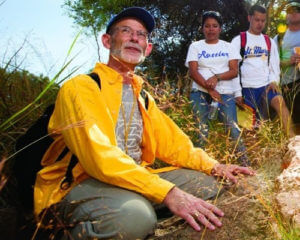 Money from the grant "will buy student internships, curriculum development, a new ion chromatograph, some basic field and lab equipment, a two-year environmental chemistry curriculum built around Confluence Park in cooperation with the San Antonio River Foundation and the San Antonio River Authority," Turner said.
Additionally, the grant will provide travel support to students attending regional and national scientific meetings to present their work and interact with scientists at all professional levels.