2019 Event
St. Mary's University is proud to host the 2019 San Antonio Forum for International Educators. The forum is open to all administrative personnel at higher education institutions that are responsible for providing services to international students and scholars.
The forum is free to attend and offers delegates the opportunity to network, exchange best practices and gain better understanding of a rapidly changing immigration and global environment.
The San Antonio forum is a collaboration between international offices, from higher education institutions within South Texas. The purpose of the forum is to offer support, provide resources and networking opportunities for experts in the field of international education.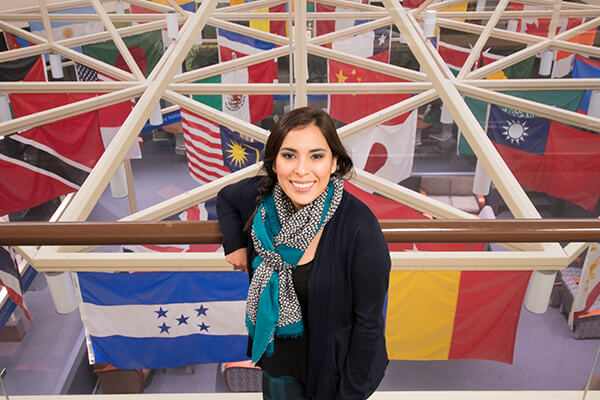 Would your organization like to present at this event?
We are now accepting proposals for the 2019 San Antonio Forum for International Educators at St. Mary's University. Click the button below to submit your proposal to present.
Forum Details and Registration
This event has been postponed for November. The updated date will be posted in the coming weeks.
9 a.m. to 4 p.m.
Check-in begins at 8:30 a.m.
St. Mary's University
University Center, Conference Room B
One Camino Santa Maria
San Antonio, Texas 78228
Parking is free and available in Lot T.
Breakfast and lunch will be provided.
Schedule
9:30 to 10 a.m.
Networking
10 to 10:30 a.m.
Student and Exchange Visitor Program (SEVP) Updates
10:30 to 11 a.m.
International Enrollment Management
11 to 11:30 a.m.
Thin Red Line: Legal Advice and the ISSS Role
11:30 a.m. to noon
U.S. Customs and Border Protection Updates
1 to 1:30 p.m.
U.S. Immigration and Customs Enforcement (ICE), and Department of Homeland Security (DHS) Open Discussion
2 to 2:30 p.m.
NAFSA Updates
3 to 4 p.m.
Closing Q&A Session