Date: Various dates starting in July. Please check below for specific dates.
Cost: Free ($50 refunded deposit check to be returned at the last day of camp, if attended at least four of the five days)
Applications for 2019 are now closed.

Girls Code includes eight, one-week camps at St. Mary's University about coding. The camps, limited to 21 students per camp, are taught by St. Mary's professors, and are for girls who will be in grades 6-8 in Fall 2019. Campers will learn about game development, robotics, cybersecurity, web programming and problem solving. Each camp may have speakers from the computer industry.
All camps meet Monday through Friday from 9 a.m. to 5 p.m., with an extra hour on Friday for a showcase.
For more information, contact:
Claudia Araiza
Administrative Coordinator, Computer Science Department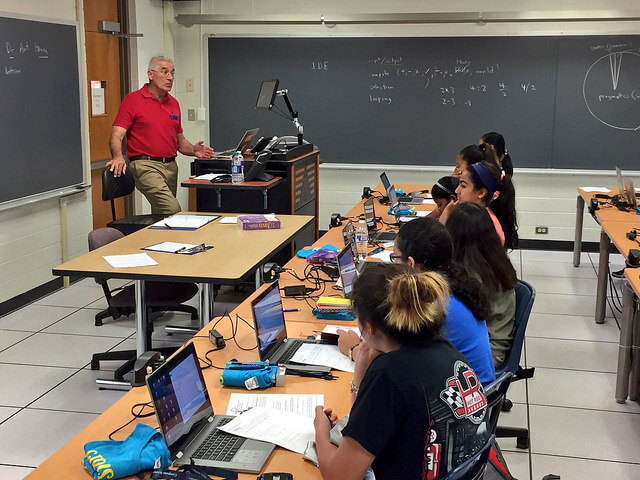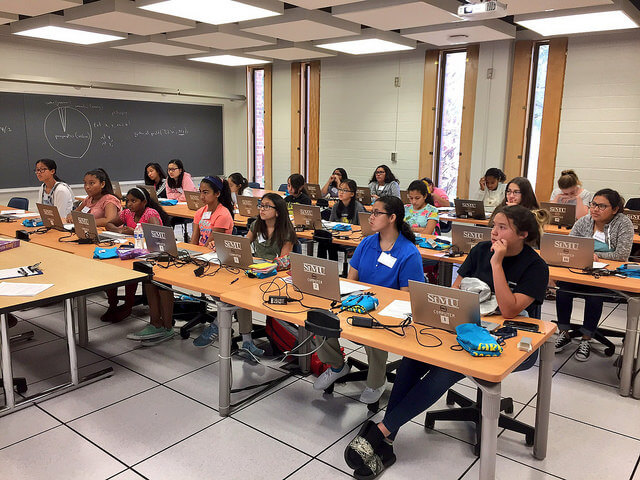 Campers can sign up for as many camps as they want on a first-come, first-served basis. A $50 refunded fee per camp is due to hold a spot. Lunch is included.
Below are brief descriptions of each Girls Code camp (each is offered twice throughout the summer):
Spiders and Snakes: Web and Python
July 8-12 and July 22-26
Participants will explore computational thinking and coding with HTML for webpages and in Python.
Fun and Games: Game Development
July 15-19 and July 29-Aug. 2
Participants will design and create simple computer games using GameMaker on a Windows PC.
Legos and Robots: Robotics
July 22-26 and July 29-Aug. 2
Participants will learn how to build and program robots to perform different operations with Lego Mindstorms EV3.
Viruses and Worms: Cybersecurity
July 8-12 and July 15-19
Participants will be introduced to basic computer programming skills that will help them understand basic concepts in cybersecurity and cryptography.
Application
The deadline to apply is Friday, May 24.