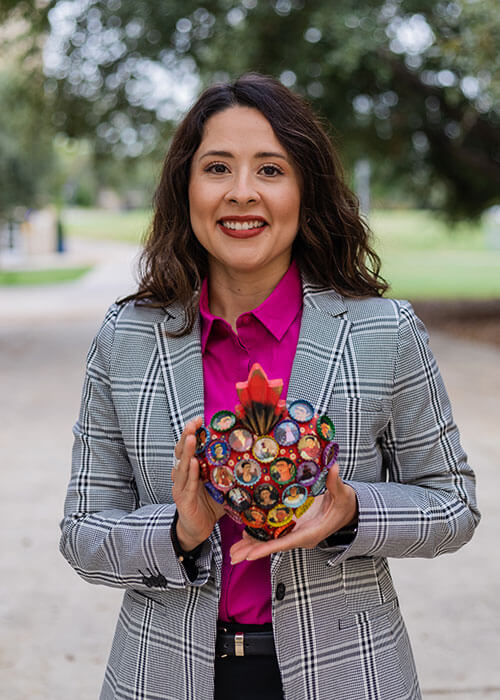 Title: Assistant Director, Enrollment Operations
Alma mater: Texas A&M University-San Antonio
Hometown: Queretaro, Mexico 
Favorite spot on campus: The Chapel
What is your favorite place to eat off campus? 
India Palace. You can't go wrong with their samosas or tandoori chicken. 
What is the most interesting place you've traveled? 
Xilitla, San Luis Potosi. Las Pozas garden has an amazing sculpture by English artist Edward James. 
Who is someone you admire, and why? 
I admire my parents the most because they have worked so much to give me and my brothers all the things we ever wanted. They have taught me to never give up and to always strive to do the best in everything I do. 
What are some causes you care about? 
People's rights, especially minorities, women, children and immigrant rights. 
What's the best concert you ever attended? 
Austin City Limits 2013. Depeche Mode and The Cure were my favorites.   
Who is your favorite superhero?