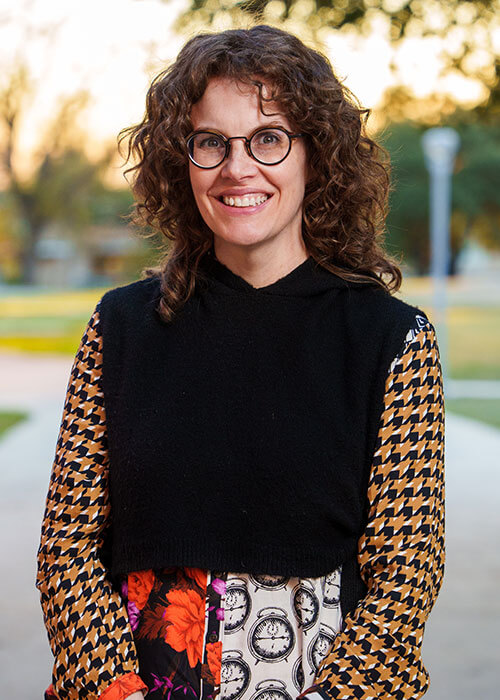 Title: Assistant Director, Office of Admission
Alma mater: The University of Texas at Austin and The University of Texas at Arlington
Hometown: Houston area, but have lived in Austin for most of my life.
Favorite spot on campus: Anywhere the campus cats are
A long hike, jog, or walk. Traveling and visiting with people and communities outside of my daily life.
What is the most interesting place you've traveled?
What did you want to be when you were a kid?
MTV VJ Host or a Swatch watch designer
Who is someone you admire, and why?
Ruth Bader Ginsberg and Nina Simone
What's the best concert you ever attended?
What is your favorite family tradition?
Visiting art museums when we travel to new places.