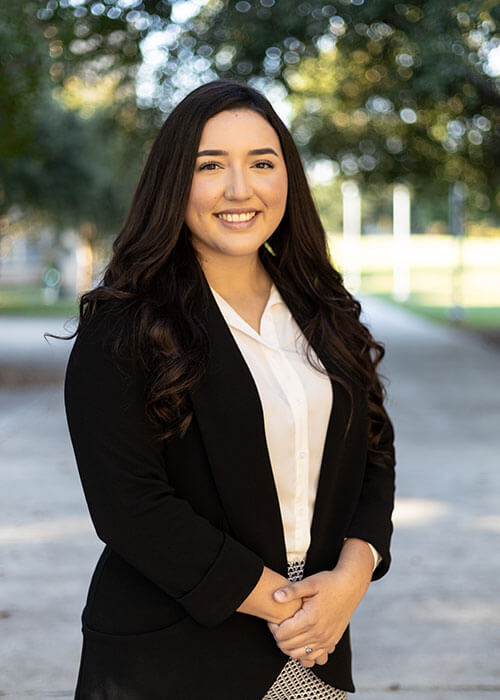 Title: Admission Counselor
Alma mater: St. Mary's University
Favorite spot on campus: The Commons 
What is your favorite St. Mary's tradition?
My favorite tradition is Oyster Bake! The campus is completely transformed for the event, with tons of people, food, music, and fun!
What was your favorite part of attending St. Mary's?
My favorite part about attending St. Mary's was the community aspect on campus. Everyone is willing to help you meet your goals, whether they're your friends, classmates, professors, or any staff/faculty member.  
What is your favorite place to eat off campus?
One of my favorite places to grab food at is a food truck called Bull Gogi Boys! They have the BEST Korean street tacos.  
What is the most interesting place you've traveled?  
I had the opportunity to study abroad in Israel during my undergraduate degree to learn about religious pilgrimages.  
What are some causes you care about? 
San Antonio is full of community, diversity, and culture. You will never be bored because there is so much to do! I am grateful to call it home.