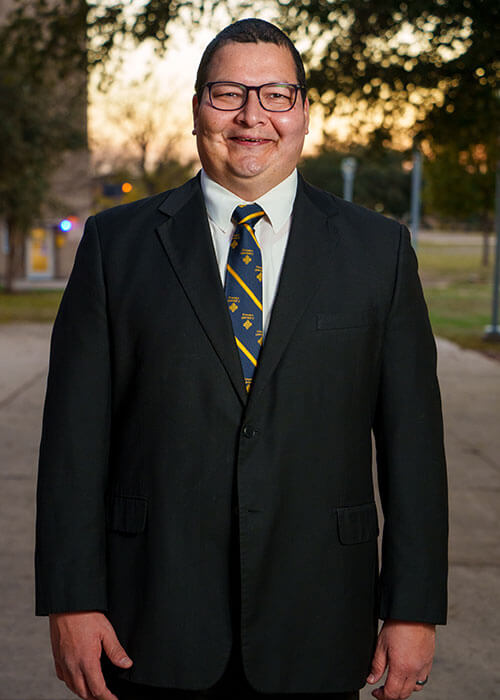 Title: Associate Director, Office of Admission
Alma mater: Texas State University (bachelor's) and Angelo State University (master's)
Hometown: Brownsville, Texas
Favorite spot on campus: The Commons
Favorite place in San Antonio: St. Mary's campus
What is your favorite place to eat off campus?
I have recently been introduced to Henry's Puffy Tacos and that is one of my new favorite places. Especially the carne guisada tacos. It is close to campus and really good.
Do you have any pets? If so, what kind and their names?
I do have a few pets, my family has three dogs. We have two corgis named Drax and Leia after some of our favorite Marvel and Star Wars characters. Then we also have a blue heeler named Rowdy for the mascot of the Dallas Cowboys.
What is the most interesting place you've traveled?
My wife and I went on a cruise for our honeymoon. It was our dream to visit the Atlantis resort and go on the slides that went through the shark tanks that they have there and see where *NSYNC had that concert back in 2001.
What's the best concert you ever attended?
The best concert I went to was a Brad Paisley concert at the AT&T center a few years back. It was pretty amazing!