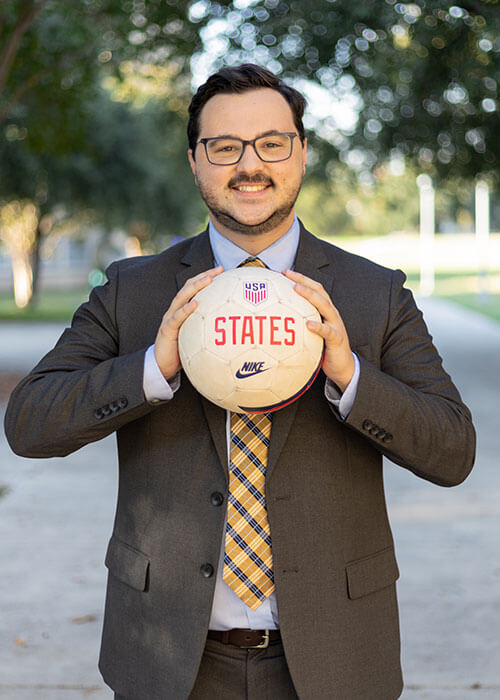 Title: Assistant Director of Enrollment Outreach
Alma mater: St. Edward's University
Hometown: Guilford, Connecticut
What is your favorite St. Mary's tradition?
I love Homecoming because it's an awesome example of school spirit on campus! The golf cart parade is always fun to watch.
What is your favorite place to eat off campus?
My favorite place to eat off campus is Rosario's on South Alamo. It was the first Mexican restaurant I tried when I moved to San Antonio and I've been hooked ever since!
What is the most interesting place you've traveled?
I got the opportunity to spend 11 days in Italy as part of a Study Abroad opportunity during undergrad and it was an awesome experience! As someone who grew up in an Italian American household it was very cool to see where those traditions originated from and eat all that pasta and pizza.
What's your guilty pleasure?
I swore I would never do it, but my fiancée got me into The Bachelor franchise and now we watch every episode.
What's the best concert you ever attended?
I got go to the JMBLYA Music Festival in Austin in 2017 where I saw Migos, Steve Aoki, Gucci Mane, and Chance the Rapper. Chance was by far the best!
New England (CT, RI, MA, NH, VT, ME)