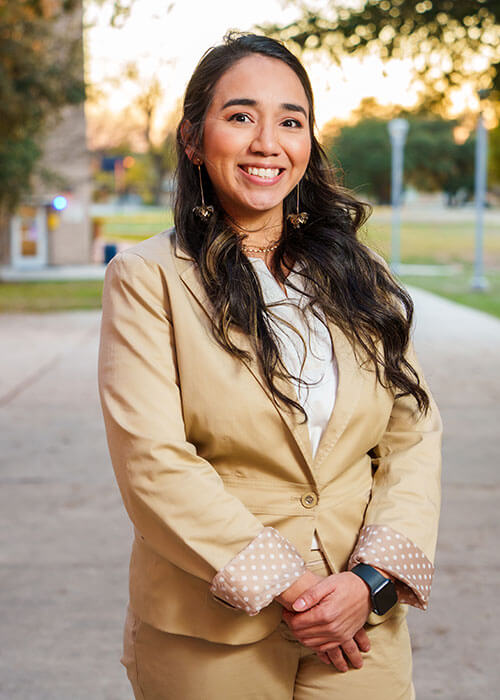 Title: Undergraduate Admission Counselor
Alma mater: St. Mary's University
Favorite spot on campus: Outdoor seating next to the POD
Favorite place in San Antonio: Friedrich Wilderness Park
What is your advice to students on their college search?
I encourage students to trust their gut and if it feels right to not second guess themselves. I knew when I stepped foot on campus and spoke with my advisors and professors that St. Mary's felt like home. It was a no-brainer to pursue my education as a Rattler.
What was your favorite part of attending St. Mary's?
My favorite part about attending St. Mary's was the level of care I felt with every faculty and staff member on campus. It's so blatantly clear that every person working at St. Mary's understands that the student's success is the priority. Their passion for what they do is what motivated me to return as an employee to pass on the same care I received to other students. There isn't any other place like St. Mary's.
My purpose. I believe that everyone was put on this earth to discover our own purpose and cultivate it for the greater good. St. Mary's ignited that little flame within me and since being back I know that my purpose was to return and be involved with an organization that cares for more than its bottom line. Being a part of the student's success is what motivates me to wake up every morning ready to tackle the day.
What are some causes you care about?
Voting Rights; Climate Change; Refugee Crisis; Racial Injustice; Violence against Women, Minorities, or other protected groups; Gun Violence; Equality; and Food Scarcity
What would your personal motto be?
"If you don't have a seat at the table, you're probably on the menu."

— Senator Elizabeth Warren