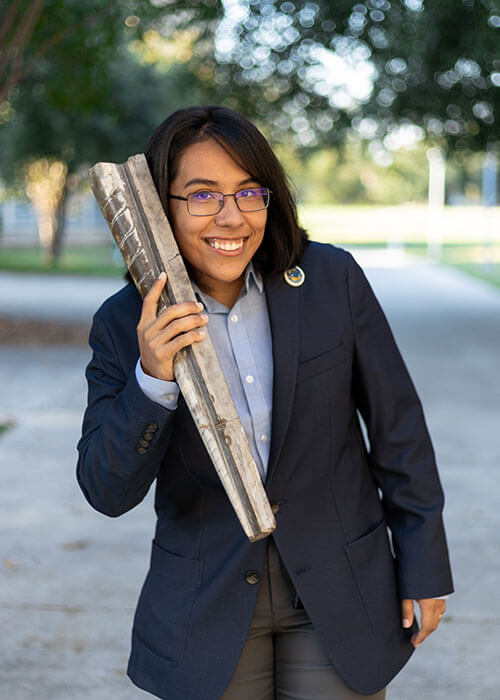 Title: Admission Counselor
Alma mater: St. Mary's University
Favorite spot on campus: The Geology Museum in Garni, or the dirt path by the tennis courts (great for fossil hunting!)
Favorite place in San Antonio: Brackenridge Park, very peaceful with good reading spots
What is your favorite St. Mary's tradition?
Hands down Midnight Breakfast, I loved waiting up with my friends and getting excited to eat French toast at 10 p.m., plus they play Christmas music and have trivia. All in all, just really good memories with really good people.
What is your favorite place to eat off campus?
Kung Fu Noodle on Bandera was a favorite of mine and my friends, recently I've been obsessed with the India Taj Palace by my house, they have the best masala chai.
Do you have any pets? If so, what kind and their names?
I have five little dogs, three yorkies and two chihuahuas. They are Brutus, Bruiser, Capone, Cleo, and Squeaky.
What's the best concert you ever attended?
HONNE in Austin my sophomore year of college. I had an 8 a.m. class the next day but it was so worth the two hours of sleep I got that night.
What is your favorite family tradition?
Thanksgiving for sure, I love doing all the cooking and baking prep with my mom, and we get dressed up to hang out with family. It's my favorite day of the year.