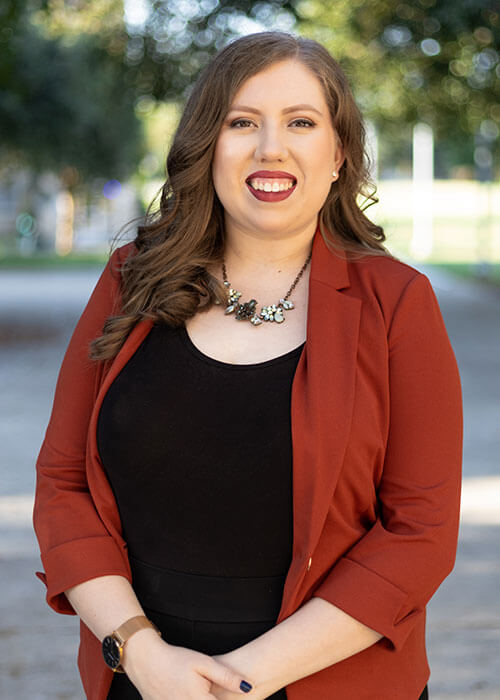 Title: Admission Counselor
Alma mater: St. Mary's University
Favorite spot on campus: Assumption Chapel
What is your favorite St. Mary's tradition?
My Favorite St. Mary's tradition is Baby Bake, I enjoy the community spirit and it always feels like a family get together.
What is your favorite place to eat off campus?
My favorite place to eat off campus is Barrio Barista. I recommend the Westside Special and horchata latte. (Plus they give the St. Mary's community a discount.)
My Mom, Grandma, and Great Grandma are all strong women, and they inspire me every day to follow in their footsteps, but also to find my own path.
What's something most people don't know about you?
I am ambidextrous so I can write and do most things with both hands.
What's your guilty pleasure?
I love watching telenovelas, I grew up watching them with my grandma and I have been hooked ever since.
What's the best concert you ever attended?
I went to see J Balvin in El Paso on his Arcoíris Tour in 2019. Not only was the music great but you could tell he is very humble and down-to-earth.
Southeastern US except Florida