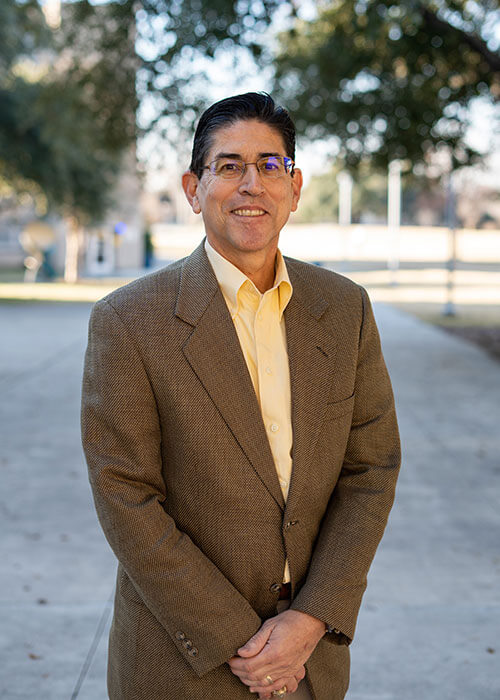 Title: Assistant Director, Graduate Admission, School of Science, Engineering and Technology
Texas Christian University, Southern Methodist University, The University of the Incarnate Word
Hometown: Although I've lived in San Antonio 30 years, Fort Worth is considered my hometown.
Favorite spot on campus: Chapel
Favorite place in San Antonio: Mission Espada, San Fernando Cathedral
What is your advice to students when looking at a graduate program?
Increasingly, many jobs require or encourage at least a master's degree for entry-level employment, to advance into a leadership role, and to be current on new technology and industry trends. Life is a continuous process of improvement.
University Location: Where is the campus located? Is it centrally located?
Quality of life: What is the city's quality of life? What are the city's demographics?
Degree programs: The same degree program at different schools differ. Does the program wholistically combine technical skills, professional and business knowledge, and ethical decision making?
Cost: Generally traditional financial assistance for a masters degree is harder to come by than for a bachelor's degree. However, given your increased salary potential, the cost should not be an obstacle to your future journey.
Time: The sooner you graduate the quicker you benefit your career and begin to "change the world".
Faculty: Are the faculty approachable?
University Ranking: National rankings serve as a yard stick to compare various graduate programs.
Movies depicting individuals whose perseverance is inspirational i.e. Hidden Figures, The Perfect Game, Red Tails, Rudy, A Beautiful Mind etc.
What is the most interesting place you've traveled?
The Basilica of the Virgen de Lujan in Lujan, Argentina (1991) and Villa de Santiago, Monterrey Mexico (2000)
Who is someone you admire, and why?
My 88-year old mom who dedicated 45 years of her life caring for my since deceased "little" disabled brother and sister.
What's something most people don't know about you?
I was inspired by the public service life of President John F. Kennedy upon seeing him in Fort Worth on the day he was assassinated.
What are some causes you care about?
First generation college students and disadvantaged individuals striving to overcome obstacles.
What would your personal motto be?
"All of us do not have equal talent, but all of us should have an equal opportunity to develop those talents."

— John F. Kennedy
Who is your favorite superhero?
Captain Kirk of the Starship Enterprise and The Lone Ranger