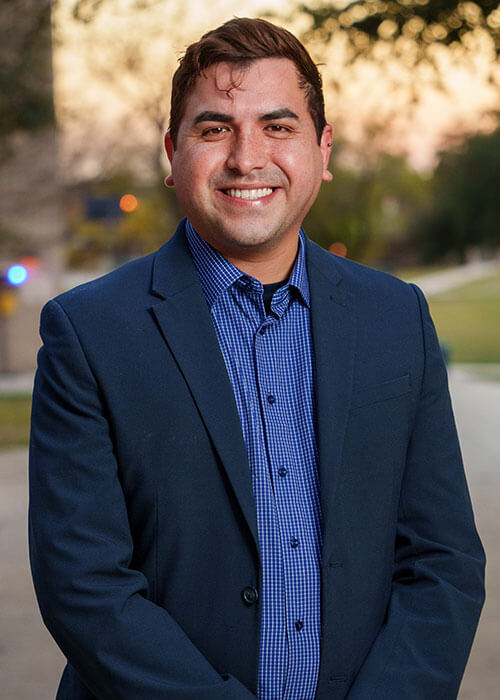 Title: Transfer Admission Counselor
Alma mater: The University of Texas at El Paso
Hometown: San Antonio, Texas
Favorite spot on campus: The AA&CC
Favorite place in San Antonio: Downtown!
What is your favorite St. Mary's tradition?
I love our annual Christmas tree lighting event. 
What is your favorite place to eat off campus?
Diana's Burgers! I love supporting local businesses and this place is only 10 minutes away from campus. Check it out!
Do you have any pets? If so, what kind and their names?
I do! I have a sweet 16-year-old dog named, Bella. She's the best and easily my favorite to be around.
Who is someone you admire, and why?
My grandfather is someone I will always admire. He was a first-generation college student and paved the way for his children and grand children to earn college degrees. 
What would you tell someone considering moving to San Antonio?
Do it! San Antonio is a beautiful city with so much history! Not only is San Antonio a great place to attend college, but it's also a great place for jobs after college and to raise a family.  
Freshman territories: Alaska, California, Hawaii