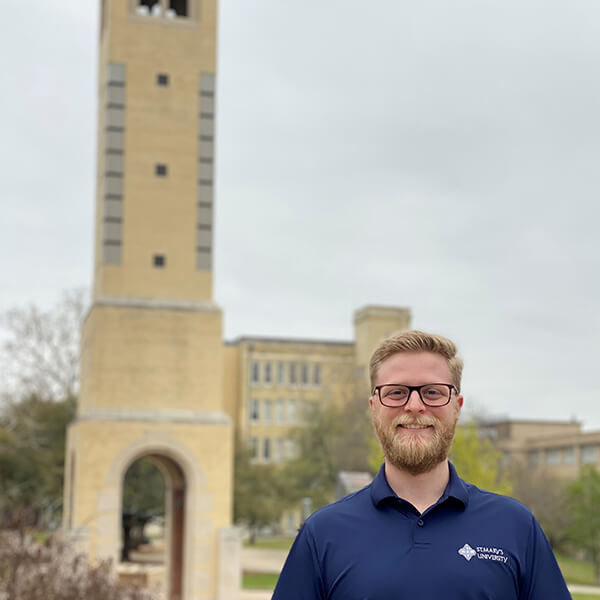 Title: Assistant Director, Graduate Admission
Alma mater: Texas Tech University
Favorite spot on campus: Barrett Memorial Bell Tower
Favorite place in San Antonio: Japanese Tea Garden
What is your advice to students choosing a graduate program?
Make sure to examine at least three different components when looking at graduate programs. You want to obviously look at the cost and scholarships/financial aid, but you will also want to see what else the school offers you as a student. Finally, make sure it feels like a good "fit" for you and is a place you can develop and grow.
What is your favorite place to eat off campus?
I really like Max's Wine Dive in The Quarry. They have great food and wine!
I have a corgi named Ace, and an orange cat named Leo.
What is the most interesting place you've traveled?
Going to Italy and getting to see the Vatican, Colosseum, Trevi Fountain, Sistine Chapel, and many other sites was amazing. Plus, the food was fantastic!
What's your guilty pleasure?
Cookies. I have an addiction to warm delicious cookies!
School of Science, Engineering and Technology Graduate Students