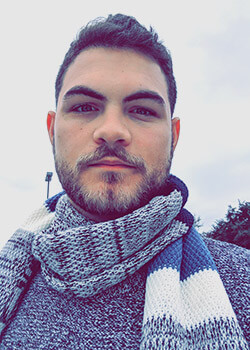 Title: Financial Aid Counselor
Alma mater: Trinity University
Favorite spot on campus: Next to the coffee pot
I have a Doberman Pinscher named Judah.
What would you do if you won the lottery?
If I won the lottery, I would pay off my student loans.
Who is someone you admire, and why?
Michelle Obama because she is unflinchingly caring.
What's your guilty pleasure?
My guilty pleasure is gummy bears.
What's the best concert you ever attended?
Sara Bareilles at the Grand Ole Opry was the best concert I've ever been to.