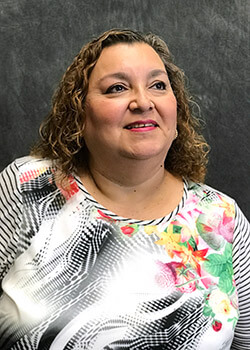 Title: Administrative Assistant
Alma mater: Harlandale High School
Hometown: San Antonio, Texas
I have two dogs: China and Guero.
What would you do if you won the lottery?
If I won the lottery, I would donate to mental health research.
My grandchildren inspire me every day.
What's the best concert you ever attended?
The best concert I ever attended was definitely Mana.