Simultaneous Membership Program at St. Mary's
The Simultaneous Membership Program (SMP) allows you to participate in ROTC and enlist in the Army National Guard or Army Reserve at the same time, provided a vacancy exists in either a Guard or Reserve unit. While you're still in college, you can be gaining valuable experience and earning extra income.
You'll serve as an officer trainee in a Guard and Reserve unit and perform duties commensurate with the grade of second lieutenant. Once you graduate and are commissioned, you may continue your military service with your unit or apply for active duty.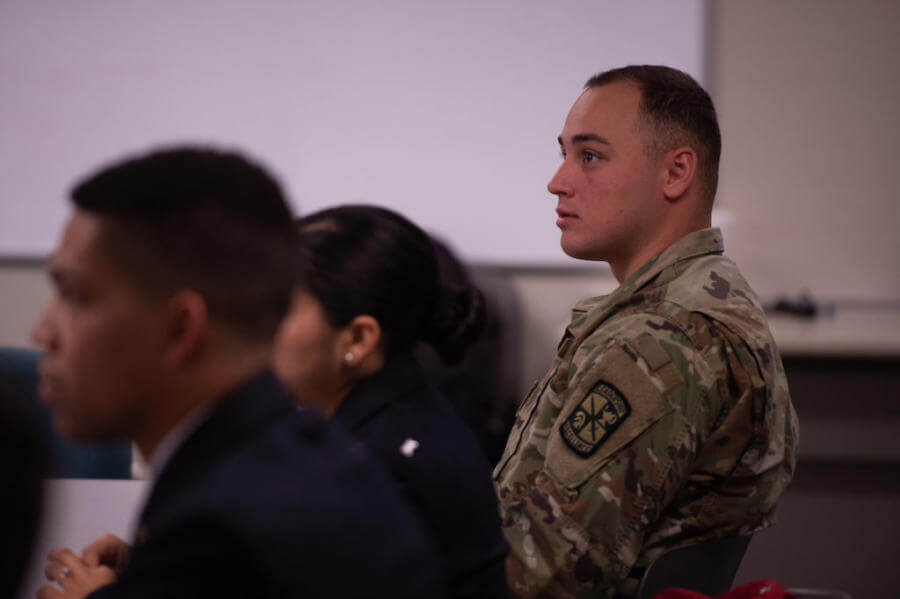 The SMP is a volunteer officer training program that allows Army National Guard and Army Reserve enlisted members to also participate in the Advanced ROTC Program.
Upon completion of Basic Training, a Reserve Component Soldier who is an academic junior, can join the Advanced ROTC program and earn a commission as an officer in the United States Army while completing their college degree. In addition, contracted non-scholarship cadets and Reserve Forces Duty (RFD) scholarship cadets can join a Reserve Component unit and the SMP.
The intent of the SMP is to increase officer accessions into the Reserve Components (RC) by increasing ROTC enrollment from enlisted RC members who are attending college.
Future Reserve and Active Duty officers
A Guaranteed Reserve Forces Duty (GRFD) option
An opportunity for Guard and Reserve units to select future Reserve officers
ROTC cadets who can assume officer responsibilities while serving in Reserve Component units

Upon completion of the ROTC program, the officer has an eight-year obligation which can be served in the Reserve Forces, on Active Duty, or a combination of the two.

Has completed Basic Training or equivalent
Has junior standing at his/her school
Is physically qualified
Is under 30 years of age when commissioned (waiverable through age 34)
Nursing students have to be less than 41 by December 31st of your graduation year
Has a 2.0 GPA on a 4.0 grade scale
Has four years left on current military obligation
Is a full time student
U.S. citizen.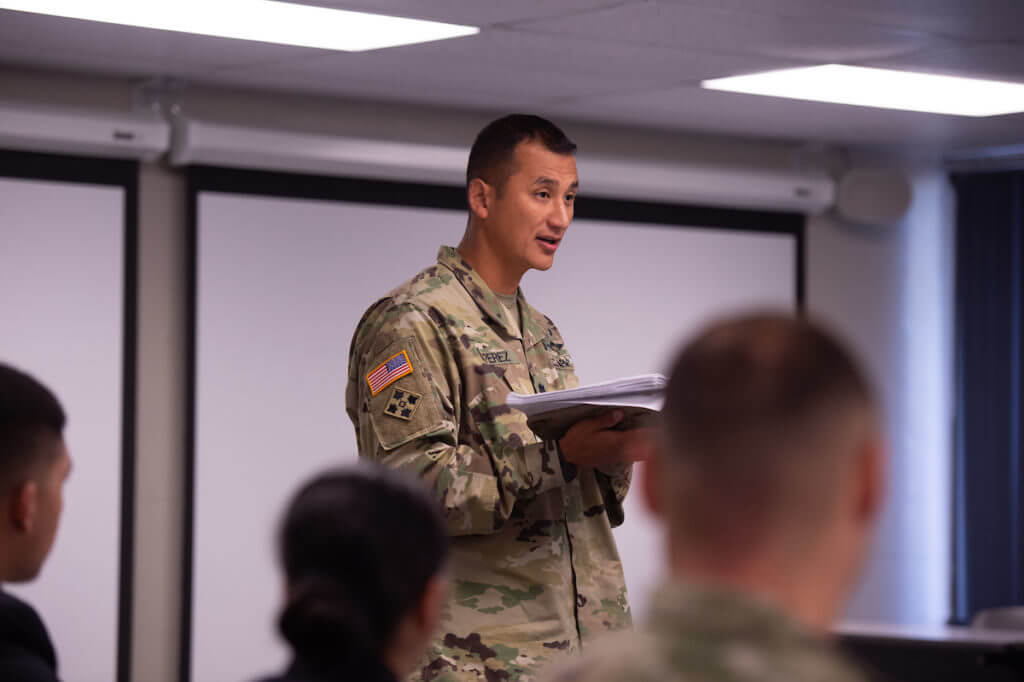 What is SMP to the Individual?
An opportunity to gain a commission while going to college and to serve in a Reserve Component Unit
Hands-on management and leadership training
A ROTC stipend plus E-5 pay while at drill
Annual Training and LDAC pay
Montgomery GI Bill and Tuition Assistance
An opportunity to win a two-year RFD scholarship
A future as an officer on Active Duty or Reserve Duty
Opportunity for volunteer training in Airborne, Air Assault, Northern or Mountain Warfare Training