Joint Law and International Relations Degree at St. Mary's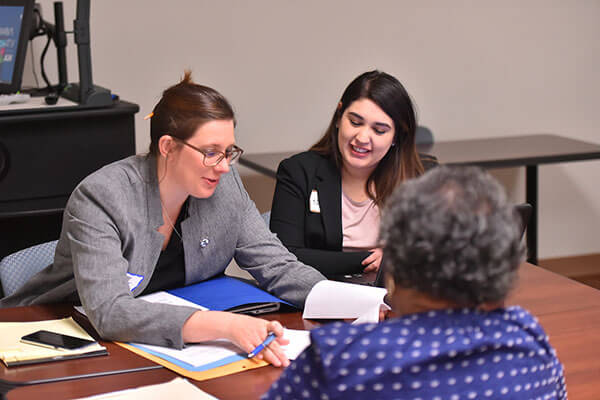 The joint J.D./M.A. in International Relations program provides an opportunity for law students to explore the complex nature of a globalized world.
In addition to the Doctor of Jurisprudence, joint degree students also earn a Master of Arts in International Relations.
A degree in International Relations helps students explore ways in which global, regional, and domestic factors affect relations between countries, businesses, activists, communities and international organizations.
This program is of particular interest to law students seeking to practice in firms or organizations with clients involved in international law, immigration and refugee affairs, international business and trade, international non-governmental organizations, and governments.
The joint degree program is open to any J.D. student who has successfully completed first year law courses. Students accepted into St. Mary's University's joint degree program for a Doctor of Jurisprudence (J.D.) and Master of Arts in International Relations (M.A.) must complete the full 91-hour J.D. Program, in addition to 24 credit hours of International Relations courses.

Students may follow degree paths in Security Policy or Sustainable Development and Conflict Transformation within the International Relations Program. Sample courses include:

Border Security and Immigration Regulation

International Law and Treaties

Sustainable Development and Conflict Transformation

Conflict Transformation and Peace Studies