Business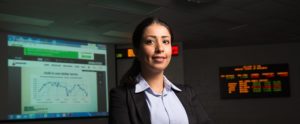 The Greehey School of Business is specifically designed to develop tenacious professional and ethical leaders who are prepared to meet the demands of today's evolving business world. Dynamic educational opportunities have earned the school prestigious accreditation by the Association to Advance Collegiate Schools of Business. Our nationally ranked programs prepare students for a globally interconnected economy. Award-winning professors create a learning environment that combines strong fundamentals with actual business practices. From the Greehey Scholars Program to the enriching international experiences, students are offered numerous opportunities to transform their personal and professional lives.
---
Humanities and Social Sciences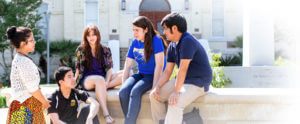 The School of Humanities and Social Sciences is home to the most popular majors among St. Mary's students and hosts more than 20 technical and creative disciplines. As the largest producer of the University's graduates, we hold our faculty and students to high academic standards so every graduate is well prepared for long-term career success that continues to put St. Mary's near the top of all four-year Texas schools for earning potential. In order to enhance our students' college experience, academic research is at the forefront of what we do and makes the School of Humanities and Social Sciences a top contributor at the University's Annual Research Symposium and Creative Activities Exhibition. Every day we continue to find new ways to enrich our students' lives locally through service, spiritual development, study abroad, networking and internship opportunities that makes our highly skilled graduates well-rounded professionals. We also offer a combination of dual-degree opportunities for undergraduates in conjunction with our School of Law that places our students on the fast track to reaching their vocations.
---
Law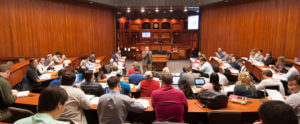 The St. Mary's University School of Law equips future leaders in the law with the skills to succeed. As the law school of San Antonio and the only Catholic law school in Texas, our students graduate with the moral compass to make a difference. U.S. News and World Report recognizes St. Mary's Law as enrolling one of the most diverse student bodies in the nation. The School of Law provides wrap-around legal education, including multiple Master of Laws degree options for attorneys looking to dive deeper into specific subject matter and for internationally-trained attorneys seeking a better understanding of legal systems. The School of Law also offers the first Master of Jurisprudence degree at a Texas law school. That degree equips non-attorney professionals with greater knowledge about the legal system.
---
Science, Engineering and Technology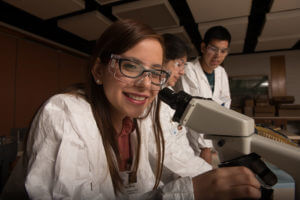 The School of Science, Engineering and Technology is committed to the broader mission of St. Mary's University, a community of faith that's committed to an educational venture, dedicated to scholarship and concerned with meeting the needs of society. Within this general framework, the School must operate and focus on a number of issues that affect humankind for generations. Small class sizes, hands-on learning, personal attention from our qualified and dedicated faculty and staff, and close ties to the professional community are hallmarks of our school. Our Catholic and Marianist heritage and approach to education focuses on excellence within your discipline and your development as a whole person. This student-centered, service-oriented environment will call upon you to analyze problems as a combination of scientific inquiry within the framework of moral and ethical considerations. Our programs include a National Institutes of Health-funded program designed to introduce minority students into careers in the sciences.
In this Section