Recruit a Rattler
Connect with students by creating a profile on Handshake, a free, online job platform.
Effective immediately, STRIVE Career Center is now the St. Mary's University Career and Professional Development Center. We look forward to assisting with your career and professional development journey.
Discover Rattler Talent
Our Career Services staff members will connect you with a diverse talent pool of current students, recent graduates and alumni who are actively seeking opportunities to engage their community through service opportunities and those that are ready to serve within internship and employment opportunities.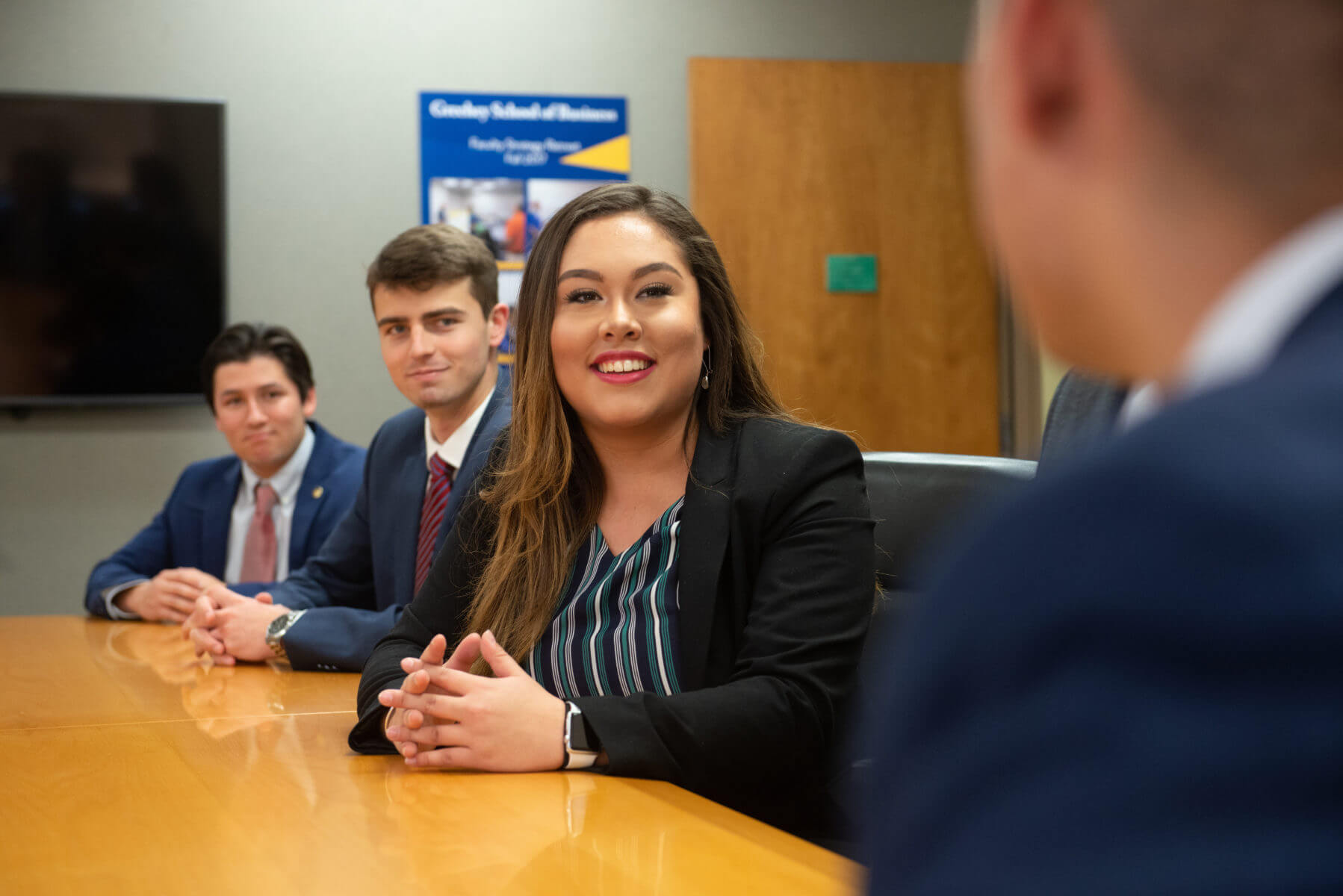 In addition, we offer numerous programs and opportunities that will allow both established and new organizations to build name recognition among our college students, graduates and faculty for future recruitment needs.
Why Hire a Rattler?
At St. Mary's, we help students discover, affirm and cultivate their unique talents and gifts, preparing them to become ethical leaders for the common good. By helping our students discover the intersection at which their Mission, Vocation, Profession and Passion overlap, they view their careers as vocational journeys, not simply jobs.
In advance of meeting the candidates, you may want to learn more about the academic programs that likely best fit the skills and experience needed for your position openings. St. Mary's University offers a full range of educational programs with a rigorous academic foundation, a focus on the common good and a commitment to ethical leadership.
Employer Services
The Career and Professional Development Center offers many services to employers seeking to recruit employees and interns, including:
Post and promote internships and job opportunities on Handshake, a free, online service provided by the Career Center. Create a profile for your organization to connect with students and begin posting internships and part-time or full-time job opportunities.

After posting a job or internship on Handshake, employers and organizations are invited to conduct half-hour to one-hour interviews with students or alumni on the St. Mary's campus. Through Handshake, request interview dates and times, as well as the number of interview rooms needed. Our team will facilitate the process before and after the interview.

Throughout the academic year, the Career Center hosts multiple general and industry-specific job and internship fairs. Connect with students, inform interested students of open positions and opportunities within your organization and collect résumés from potential hires.

On-Campus Information Table

Reach students in a casual atmosphere as they walk to class, lunch or meetings with an information table. Our team can help you determine the best campus location and time of year for your tabling event.

On-Campus Information Sessions

Boost interest in your open job or internship positions by sharing details at an information session about your organization's culture, mission and hiring process.

Capture the attention of qualified and interested students, as well as faculty and staff advisers, in a structured environment. Conduct a presentation about your organization and available positions to a St. Mary's class or student organization.
Visit Us
The Career and Professional Development Center
St. Mary's University
University Center, First Floor
Office Hours
Monday through Friday
8 a.m. to 5 p.m.
Employers, looking to hire?
Find out how you can recruit Rattler talent.