Stay Connected
St. Mary's alumni, search and share job and internship opportunities with Handshake.
Stay connected with fellow alumni on StMU Connect.
Continue Your Journey
The Career and Professional Development Center is here to guide you on your career journey even beyond graduation. Alumni are welcome to use our services and resources for their own career growth or to share opportunities with fellow Rattlers.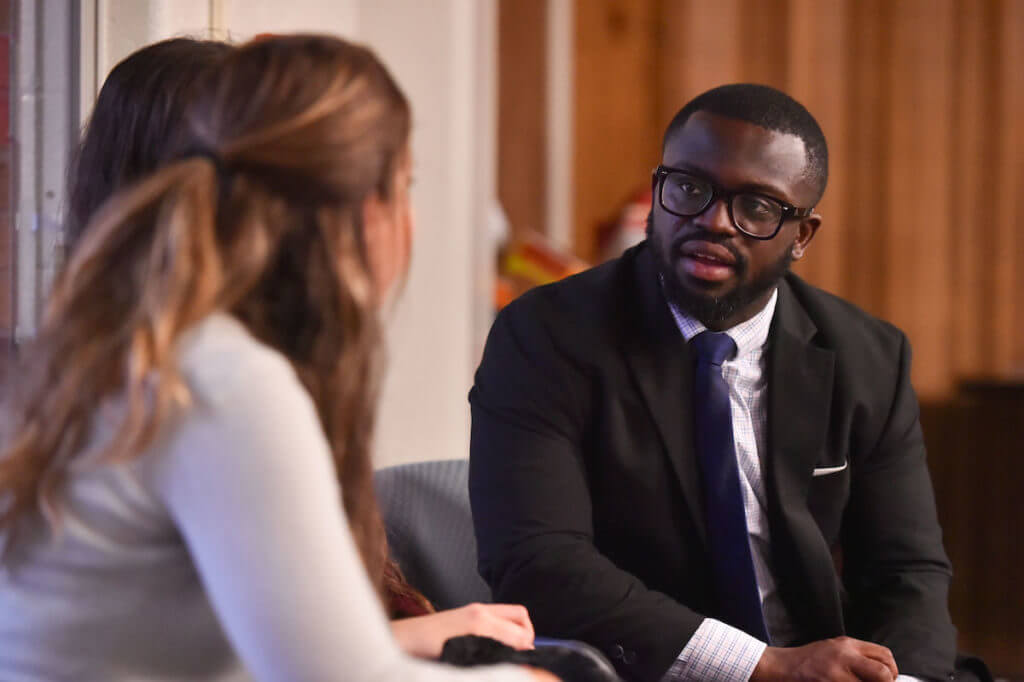 Whether you're searching for a job, looking to change career paths or hiring Rattlers at your organization, we can help.
Explore our Services
The Career Center extends many services to St. Mary's University alumni, including:
Seeking to hire Rattler talent? Share job and internship opportunities within your organization on Handshake, a job platform provided by the Career Center.

Explore open job and internship positions and get personalized job recommendations on Handshake, a free job platform. Many internship and career fairs are open to alumni and offer networking opportunities between alumni, employers and students.

Thinking of changing careers or going to graduate school? Need advice on your résumé or cover letter? Meet with a career counselor for advice and more. Call the Career Center at 210-436-3102 or log in to Handshake to schedule an appointment.
Visit Us
The Career and Professional Development Center
St. Mary's University
University Center, First Floor
Office Hours
Monday through Friday
8 a.m. to 5 p.m.
Employers, looking to hire?
Find out how you can recruit Rattler talent.