This study abroad program is meant to be viewed as part of a list of all study abroad options. Please check out that page to learn more about St. Mary's international options!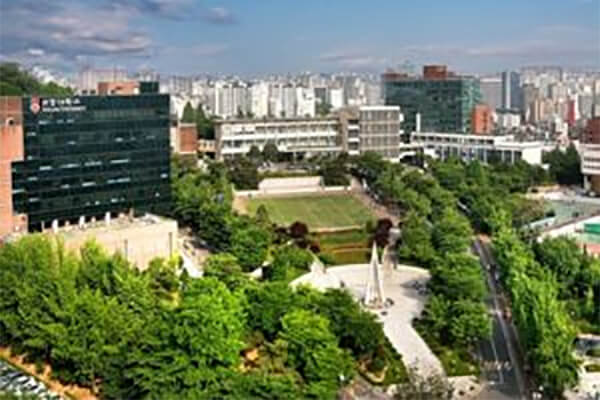 Sogang University is one of the leading research and liberal arts universities of South Korea. The university was established in 1960 by the Wisconsin province of the Society of Jesus to provide education based on Catholic beliefs inspired by the Jesuit education philosophy.
Exchange students are fully integrated into academic programs with Korean students, which allows for an immersive experience of Korean culture. There are over 200 courses taught in English, catering to students across the humanities, social sciences, and science and technology fields. Students can enroll in any courses they are eligible for as well as Korean language courses.
Sogang University is AACSB accredited, making it a good destination for business students. The university also offers a strong offering of political science and Korean Studies courses, which will benefit International and Global Studies majors. All exchange students are encouraged to register for Korean language courses offered by the Korean Language Education Center.
In the summer, Sogang offers two month-long programs: The Korean Language Immersion Program and the International Summer program in Korean Studies.
All study abroad programs