This study abroad program is meant to be viewed as part of a list of all study abroad options. Please check out that page to learn more about St. Mary's international options!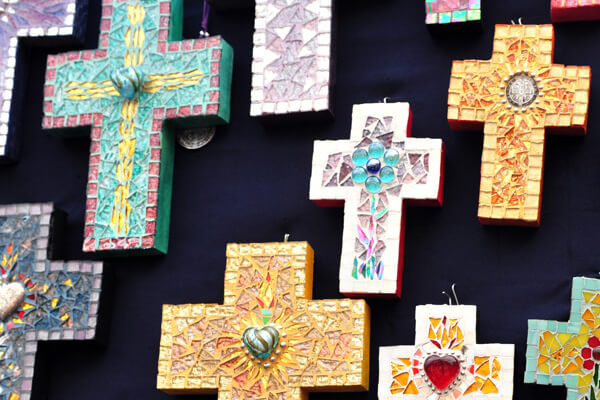 Monterrey is Mexico's leading industrial city and has more than 4 million inhabitants. It is filled with exciting place to visit and things to get to know. Museums, art galleries, music venues and theaters, tourist and shopping centers, ecological parks, and more than 80 public and private sport centers make up part of the infrastructure of Mexico's third largest city. The Universidad de Monterrey (UDEM) is located in San Pedro Garza Garcia, one of the nicest suburbs of the metropolitan area of Monterrey, the capital of the state of Nuevo León. The exchange is run through St. Mary's participation in the Magellan Exchange Consortium.
UDEM's curriculum offers students opportunities to take Spanish language and culture courses, but the university also offers a number of courses in English in politics, international relations, and business. This program may be particularly appealing to International and Global Studies students taking courses in either the General Track, the Economic and Trade Affairs Track, or the Latin America Studies Track.
St. Mary's encourages students to study at UDEM, as it shares many similarities with our campus. UDEM is a private Roman Catholic institution of higher learning, founded by the Daughters of the Immaculate Mary of Guadalupe, the nuns of the Sacred Heart, the Marianist Brothers and the La Salle members. UDEM's proximity to San Antonio means that St. Mary's students can attend a study abroad program fairly close to home, without incurring expensive costs such as transatlantic or transpacific airfare.
During the summer, UDEM offers a four week-long six credit program in Spanish language and culture.
All study abroad programs