This study abroad program is meant to be viewed as part of a list of all study abroad options. Please check out that page to learn more about St. Mary's international options!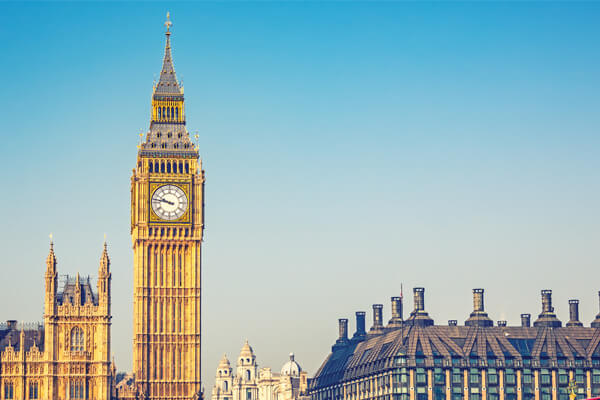 St. Mary's London program provides a formative experience comprised of academic study in the midst of a rich geographical, historical and multicultural urban backdrop. The vibrant city of London boasts a wide array of historical landmarks, world-class museums, beautiful parks and gardens, and world-renowned theaters and concert halls. The semester-long program is run through the Foundation for International Education (FIE), a non-profit education organization that provides the supportive network for students to thrive in their new environment.
Students independently study at FIE's Kensington Campus, located near Kensington Palace and Hyde Park.
FIE's semester-long study and internship program provides students the opportunity to gain international work experience in a custom tailored internship. FIE works with students to craft resumes and rehearse for job interviews, eventually placing them in an industry field related to the student's academic major. Students can also pursue a service internship, working at non-governmental organizations, human rights organizations, and local charities.
Each summer two St. Mary's faculty also take a group of students to London. This program is great for first year students traveling internationally for the first time. Topics vary each year, but focus on experiential learning opportunities, where students conduct research and projects alongside St. Mary's professors.
All study abroad programs