This study abroad program is meant to be viewed as part of a list of all study abroad options. Please check out that page to learn more about St. Mary's international options!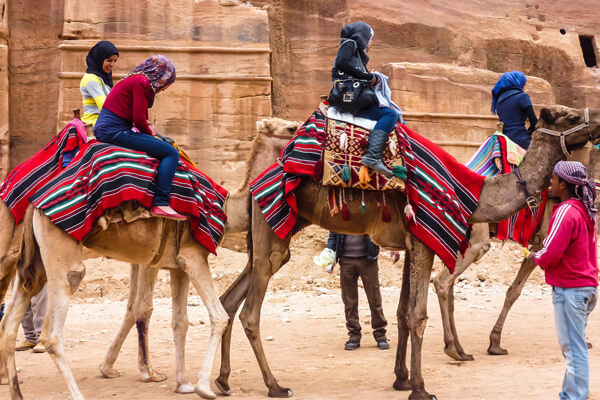 Begin your studies in Arabic by studying abroad during in Madaba, Jordan. St. Mary's University partners with American University of Madaba (AUM), a new Catholic, American-style university founded in 2011. Students learn Arabic language, take part in an internship, live in either Amman or Madaba, and make connections with students from Jordan and around the world.
Upon arrival, students enroll in intensive Arabic classes at the AUM language center in Amman and begin their internship placement. After the first month, students begin classes on campus at AUM in Madaba. All non-language classes are taught in English, and students can take classes in any department. Internships are available through two local Catholic humanitarian organizations, www.Caritas.org and www.Abouna.org. Students are trained in social media design, writing, and covering events for these organizations, both of which work with refugees, the homeless, and victims of war.
All study abroad programs