This study abroad program is meant to be viewed as part of a list of all study abroad options. Please check out that page to learn more about St. Mary's international options!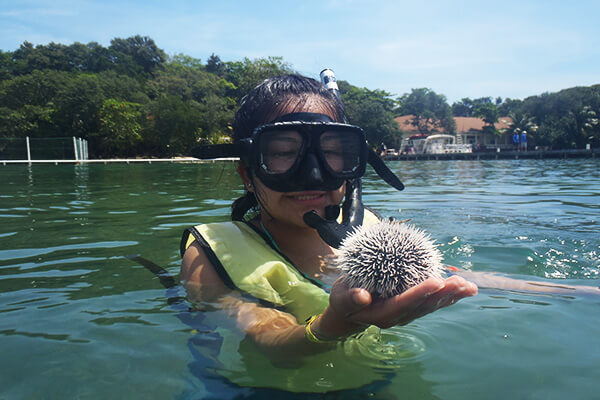 Led by Heather Hill, Psychology and Melissa Karlin, Environmental Science
The Honduras Field Study features lectures and hands-on field study instruction by St. Mary's professors Heather Hill of Psychology and Melissa Karlin of Environmental Science. Students attend a special topics class in the spring semester on animal behavior and conservation biology while at St. Mary's, which they then continue in the field at the Roatán Institute for Marine Sciences.
Students have presented the results of their fieldwork experience at St. Mary's Annual Research Symposium and Creative Activities Exhibition, run by the Undergraduate Research Office. This program is offered in even-numbered years.
All study abroad programs