This study abroad program is meant to be viewed as part of a list of all study abroad options. Please check out that page to learn more about St. Mary's international options!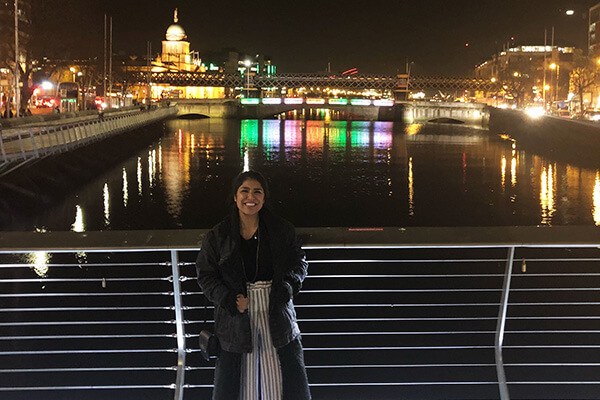 Ireland's international impact extends far beyond its mythic beauty, historical intrigue, and cultural integrity. While Dublin may still be better known for its tradition, things are changing quickly as Internet heavyweights like Google, Facebook, and Twitter have set up offices in Ireland. Ireland boasts one of the highest standards of living in Europe, so it is no surprise that Dublin consistently ranks as one of the most popular study abroad destinations.
Students on the Dublin Study and Internship program enroll in courses at Dublin Business School (DBS), while FIE crafts a custom internship in the field of the student's choice. Over the past 40 years, DBS has developed a strong reputation for its student-centered approach to teaching and for providing a level of academic innovation not usually found in the more traditional Irish universities. In addition to business, DBS offers a broad range of courses in the humanities and social sciences, and offers significant social opportunities. St. Mary's students share classes with other study abroad students from the U.S. as well as Irish students studying full-time at DBS.
All study abroad programs