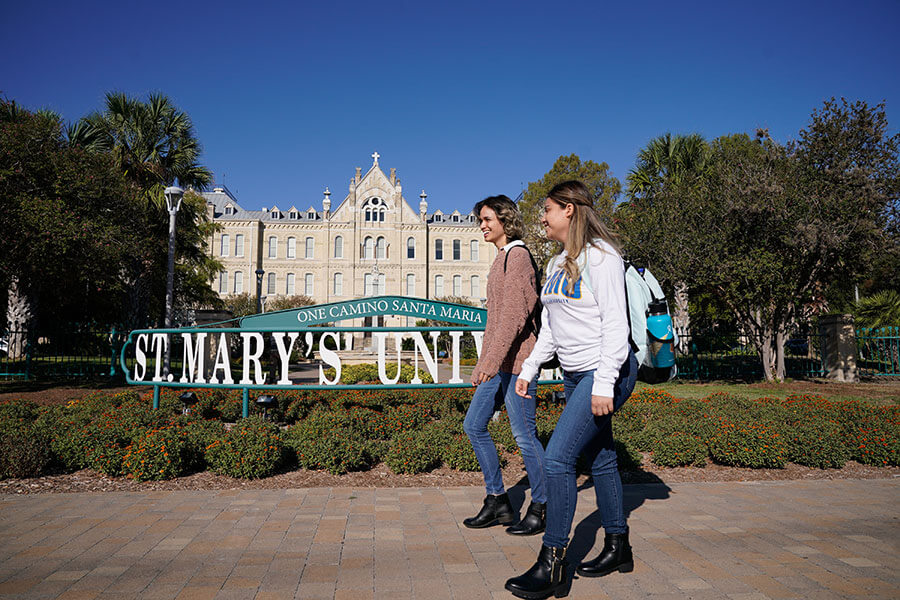 St. Mary's University is conducting a national search for the University's 14th president. Our next leader will succeed President Thomas M. Mengler, J.D., who has served as president of St. Mary's University since June 2012.
President Mengler has led St. Mary's University through some of the finest moments in its 170-year history. Because of his leadership, we continue to realize our vision of becoming, as a Catholic and Marianist university, among the finest private universities in Texas and the Southwest.
The members of the Presidential Nominating Committee listed below, selected upon recommendations from the Executive Committee of the Board, will help St. Mary's identify and interview candidates to be considered for the role. 
Consultants Katherine "Kate" Haley, Ph.D., and Scott Flanagan, Ed.D., with Academic Search, a national search firm, will help St. Mary's recruit qualified candidates and guide the University in the process.
Our timeline aims to announce the new president's appointment by the end of 2023, with a starting date of June 1, 2024. The early announcement provides time for transitioning the new president into the position before President Mengler retires from the University on May 31, 2024.
Presidential Nominating Committee
Mickey Schott (B.B.A. '68), Chair of the Presidential Nominating Committee; St. Mary's Trustee and President, The Gorman Foundation

Brother Tom Giardino, S.M.; St. Mary's Trustee and Executive Director, Association of Marianist Universities (Delegate for the Rev. Oscar Vasquez, S.M., St. Mary's University Chancellor and Provincial for the Marianist Province of the U.S.)

Leti Contreras (B.A. '89); Former St. Mary's Trustee and Executive Vice President, Texas Security General Insurance Agency, LLC

The Hon. Sandee Marion (J.D. '80); St. Mary's Trustee and Chief Justice Retired, Fourth Court of Appeals

Leland Blank, Ph.D., P.E. (B.S. '67); St. Mary's Trustee and Dean Emeritus, American University of Sharjah and Professor Emeritus, Texas A&M University

Sara Dysart (B.A. '74, J.D. '81); St. Mary's Trustee and Attorney, Dysart Law

Jason Pierce, Ph.D.; St. Mary's Provost and Executive Vice President for Academic Affairs

Rev. John Thompson, S.M., Ed.D.; St. Mary's Vice President for Mission

Joel Lauer; St. Mary's Vice President for University Advancement

Rowena Ortiz-Walters, Ph.D.; St. Mary's Dean, Greehey School of Business

Aaron Tyler, Ph.D.; St. Mary's Professor, International Studies and Global Affairs and former Provost at St. Mary's

Veronica Contreras-Shannon, Ph.D.; St. Mary's Professor, Biological Sciences

Lynda M. Ellis (Ex-Officio member of the Committee); Chair of the St. Mary's Board of Trustees